Shipping Industry Prepares For An Uncertain Holiday Season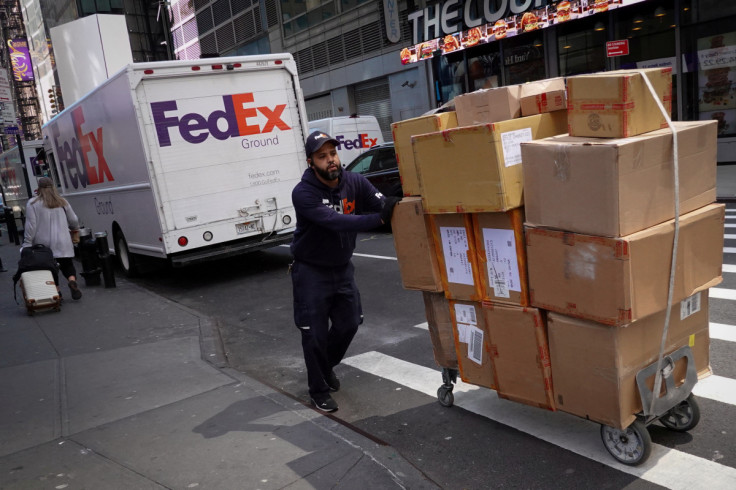 UPS and FedEx are preparing for the first "post-pandemic" holiday, but there are concerns that this year might not live up to years past.
Consumers are more comfortable shopping in person, and e-commerce has steadily declined. While a surge in holiday shopping is expected, holiday shipping is causing concern.
Shopping forecasts for this season are mixed, reports CNBC. Retailers like Best Buy and Dick's Sporting Goods are optimistic. But others, like Target, are experiencing a lukewarm start to the holiday season. Morgan Stanley's holiday shopping survey results Wednesday found that many consumers will wait for discounts before making holiday purchases. Big-ticket items are less popular than in years pasts.
"It is no surprise that the headwinds of the past year are catching up to consumers and forcing them to be more conservative this winter," said Morgan Stanley economist Sarah A. Wolfe in the company's 2022 consumer spending outlook report. "We see persistently higher inflation, rising interest rates, and fading excess savings as the main obstacles to holiday shopping this year."
On Wednesday, the National Retail Federation (NRF) released its Black Friday shopping weekend predictions. It estimated eight million more shoppers this year than last year, around 166 million total, the most since 2017.
Overall, the NRF expects a healthy shopping season and that sales in November and December will grow by 6% to 8% over 2021 numbers and between $942.6 billion and $960.4 billion in holiday sales.
Inflation and the fear of recession are expected to impact consumer spending, but NRF President and CEO Matthew Shay said in a statement that consumers will "remain resilient."
"In the face of these challenges, many households will supplement spending with savings and credit to provide a cushion and result in a positive holiday season," Shay said.
ShipMatrix estimates that 90 million packages a day will be sent between now and the end of the year, the same volume as last year.
Companies like FedEx and UPS are still preparing for a busy season. UPS is hiring 100,000 seasonal workers, and CNBC reports that FedEx is preparing for a strong holiday season.
In the fall, FedEx moved to cut company costs after a dip in global consumer demand and hired fewer seasonal workers this year.
© Copyright IBTimes 2023. All rights reserved.