Shipwreck Discovered During Flight MH370 Search Called 'A Fascinating Find' [PHOTOS]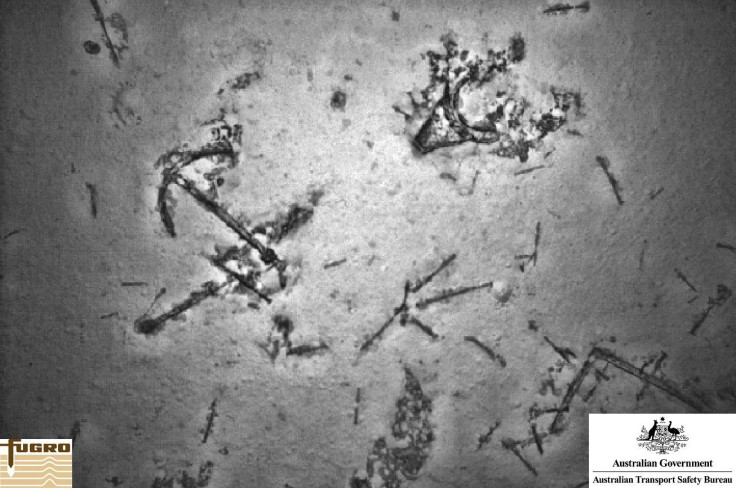 A vessel involved in the search for missing Malaysia Airlines Flight MH370 has discovered a shipwreck on the seafloor in the waters off western Australia, the Australian Transport Safety Bureau (ATSB) announced Wednesday. The wreckage, described as a "fascinating find," includes lumps of coal and an anchor along with several man-made objects.
The discovery was made by the Fugro Equator's deep-tow system in the southern part of the search area, which is located about 1,100 miles off the western coast of Australia and 12 nautical miles to the east of the seventh arc, which is the area where the last known communication between Flight MH370 and a communication satellite is believed to have taken place.
The sonar data was carefully analyzed and categorized as "of potential interest but unlikely to be related to MH370," ATSB said, in its report, adding that the possibility of the objects being from the missing jet could not be ruled out.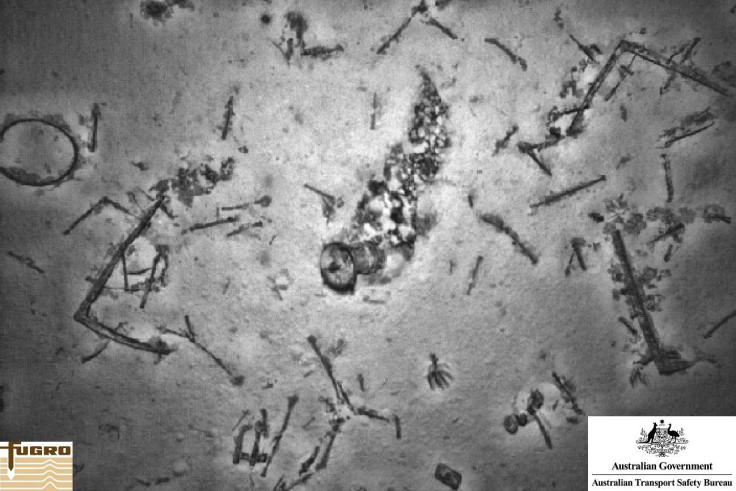 "We were cautious about this," ATSB's Peter Foley, who is heading the search for Flight MH370, said, in a statement. "There were characteristics of the contact that made it unlikely to be MH370, but there were also aspects that generated interest, multiple small bright reflections in a relatively small area of otherwise featureless seabed.
"It's a fascinating find," Foley said, adding that "it's not what we're looking for."
The ongoing search for Flight MH370, which went missing on March 8, 2014, with 239 people on board during a flight from Kuala Lumpur to Beijing, has yielded no concrete clues as to its whereabouts. The search, which is being headed by ATSB, has become the costliest in aviation history.
"We're not pausing in the search for MH370, in fact the vessels have already moved on to continue the mission. Obviously, we're disappointed that it wasn't the aircraft, but we were always realistic about the likelihood. And this event has really demonstrated that the systems, people and the equipment involved in the search are working well. It's shown that if there's a debris field in the search area, we'll find it."
Government officials from Australia, China and Malaysia said last month that the search area for the Boeing 777-200 will be doubled if the plane is not found in the current search zone by May. The extended search of 23,166 square miles in the southern Indian Ocean could take up to a year, authorities said.
"We'll find the plane at all costs," China's transport minister said at the time, adding that the country would cooperate with Australia and Malaysia to solve the mystery of Flight MH370's disappearance.
© Copyright IBTimes 2023. All rights reserved.