'Shocked' Chief of Swiss Drug Maker Demands Nebraska Return Lethal Injection Drug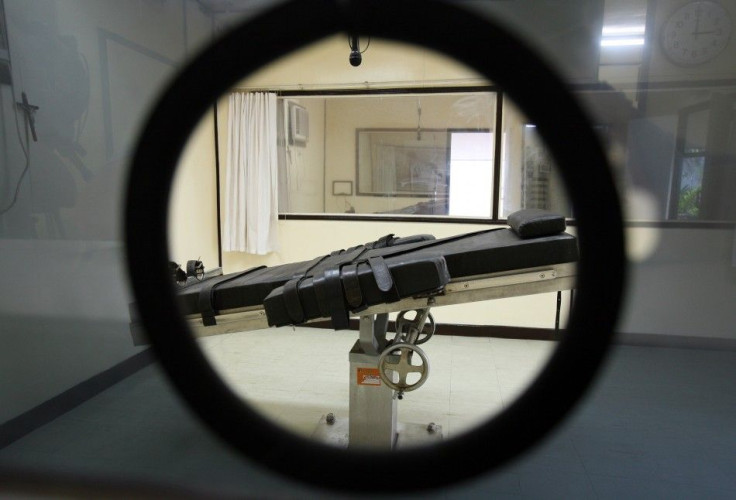 The CEO of a Swiss pharmaceutical company has demanded that Nebraska return a drug purchased for lethal injections, saying the drug maker never intended the chemical to be used in executions.
Prithi Kochhar, chief of Naari AG, wrote in a letter to Nebraska Supreme Court Chief Justice Michael Heavican and Attorney General Jon Bruning that his company did not supply the drug to the state's correctional services agency and that he is opposed to his drugs being used on death row inmates, the Lincoln Journal Star reported Tuesday.
Nebraska Department of Correctional Services Commissioner announced Nov. 3 that the state had received a new 485-gram supply of sodium thiopental Oct. 25 for $5,411 and named Naari as the manufacturer.
Sodium thiopental is part of the chemical cocktail used in lethal injections. It is the first of three drugs to be administered.
There has been a shortage of sodium thiopental since its main U.S. manufacturer, Lake Forest, Ill.-based Hospira, stopped making the drug this year.
'Shocked, Appalled'
I am shocked and appalled by this news, Kochhar wrote in the letter posted online by Journal Star reporter Corey Matteson. Naari did not supply these medicines directly to the Nebraska Department of Correctional Services and is deeply opposed to the use of the medicines in executions.
Nebraska correctional authorities got their hands on the chemical through an India-based businessman named Chris Harris, who received free samples of the drug to send to Zambia as an anesthetic, according to an India news magazine, Outlook. Instead, Harris had allegedly sold the chemical to Nebraska state officials.
We're not in the business of helping to execute people. We were lied to and cheated, a Naari spokesperson told Outlook.
A spokeswoman for Nebraska's attorney general told the Journal Star that the sodium thiopental was legally obtained and approved for export by Indian and U.S. officials, including the Drug Enforcement Agency and U.S. Customs and Border Protection.
Kocchar, in an email to the Journal Star, said the company was looking at ways to prevent this from happening again.
We never intended for the product to reach the U.S. and definitely not be used for executions, he said.
© Copyright IBTimes 2023. All rights reserved.