Shoppers Can Expect Fewer Deals, Shipping Delays For The Holidays: Here's Why
As the holiday season approaches, shoppers may not be cashing in the deals this year as retailers aren't expected to deep discount merchandise as they have in the past. And when consumers do make their purchases, they better act fast as shipping delays are anticipated to derail the arrival of gifts in time for Christmas Day.
Retail analysts are predicting holiday spending will significantly increase this year, with sales expected to reach $800 billion in November and December, according to Bain, as reported by CNBC.
Other analysts cited by the news outlet also predicted steep increases in sales for the holidays, including 7.4% growth by Mastercard SpendingPulse, and a 7% to 9% increase by Deloitte.
But the challenges that consumers will face as they shop could get dicey.
Supply chain issues are creating plant shutdowns across many industries as parts disruptions, specifically for semiconductor chips, which are used in products like computers, phones, tablets, and cars, are causing product shortages.
Shipping containers are also at a premium, creating problems in ports as congestion is delaying shipment and driving the cost of raw materials up, increasing manufacturing and delivery times.
"I half-jokingly tell people, 'Order your Christmas presents now because otherwise on Christmas Day, there may just be a picture of something that's not coming until February or March,'" Scott Price, the international president for shipper UPS, told Agence France-Presse.
These issues are only further compounded by a constrained labor market, where retailers are short-staffed, making it difficult to move products quickly into stores.
There are about 10 million job openings in the U.S.
With added costs in freight, manufacturing, and labor costs, Salesforce estimates that costs of goods sold for U.S. retailers will grow by more than $223 billion this holiday season compared to 2020, CNBC said.
Due to the challenges that retailers will face, the deals in stores and online will be limited, and they may not be on the items that consumers are actually seeking.
"There will always be sales, but they won't be as deep and as plentiful," Aaron Cheris, head of Bain's Americas retail practice, told CNBC.
Deloitte Vice-Chair of the U.S. retail and distribution, Rod Sides, told the news outlet, "The consumer has woken up to some of the challenges in the supply chain. There will be certain categories where retailers will have plenty of stock. And there will be other categories where they don't ... where people want to buy. And those are going to be the big challenges."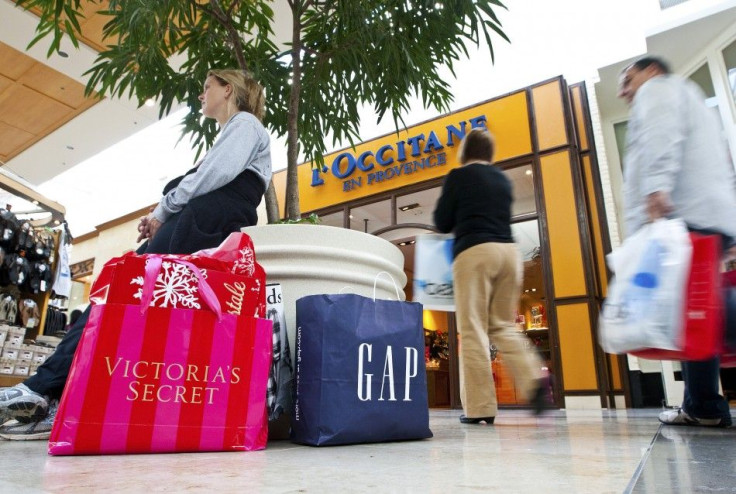 © Copyright IBTimes 2023. All rights reserved.