'The Sims 4' Release Date Here, Players And Reviewers Disappointed With Gameplay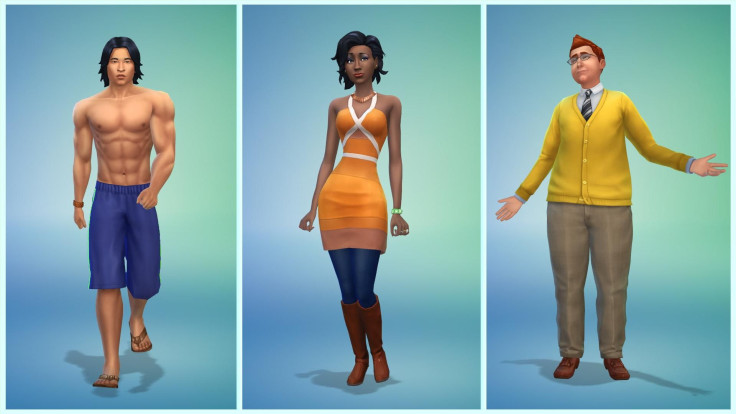 "The Sims 4" launched Tuesday for the PC, and players are weighing in on the life simulation game, which was developed by EA Maxis (NASDAQ:EA) and the Sims Studio. Though critics were not allowed to review the game before its release, gamers' responses have largely been thumbs-down since its North American launch.
"The Sims 4" was rated 4.2/10 on Metacritic, and more players and critics are coming forward to voice their dissatisfaction with the latest installment from the popular series.
"The dealbreakers for me were the closed, flat world, and the inability to change the vertical camera angle," user Luke Seymour said Tuesday. "This should be called 'The Sims 2.5'. To me it seems like it was designed for a console or tablet. It really is a step backwards from what was accomplished with the 'Sims 3'. This is the first game I've ever requested a refund for."
The single-player game lacks features that were part of earlier titles in the series, such as swimming pools, swimwear and the "toddler" life stage. "The Sims 4" also lacks the open-world feel of "The Sims 3," and neighborhood gameplay is separated by loading screens.
"The problem with 'The Sims 4' is that after nearly 15 years, 'Sims' fans are keenly aware of EA's business model of later releasing a dozen expansion packs," Associated Press entertainment writer Derrik Lang said. "It's been a successful formula for the quirky life simulator series, one that now feels cruelly antiquated in the era of downloadable instant gratification."
"The Sims 4" was revealed during Gamescom in Germany in August 2013. Additional footage of the title was displayed during the Electronic Entertainment Expo in June of this year.
"'The Sims 4' suffers from a number of bugs on its launch day, ranging from character pathing issues, levitating rooftops and demonic noodle babies," Polygon said after the launch. "Also, there's no pools yet, which you'll eventually forget about when trying to erase the image of demonic noodle babies from your head."
Player reviews are even harsher, calling the game "the worst 'Sims' ever made." Other users say they're "disappointed" in the title and that they're "thinking of returning it."
© Copyright IBTimes 2023. All rights reserved.