Singer Clay Aiken Wins North Carolina Democratic Congressional Primary After Rival Keith Crisco's Death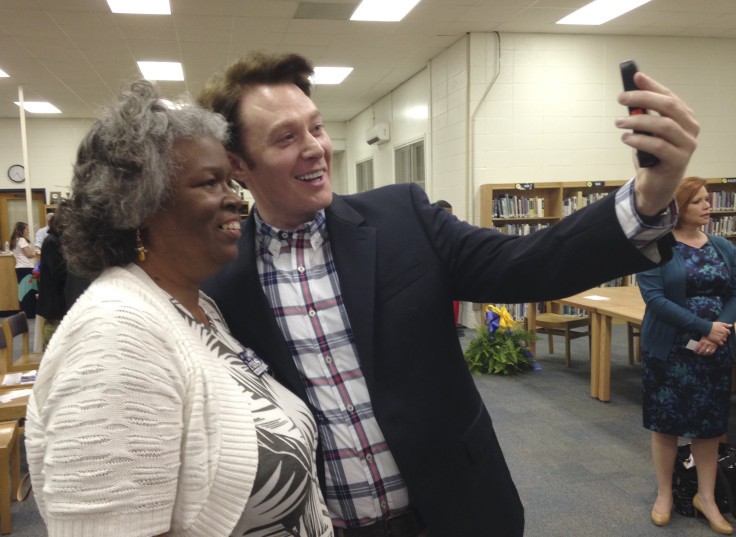 Singer Clay Aiken appears to be the winner of the Democratic primary for a U.S. House seat, according to the North Carolina State Board of Elections' final vote tally released Tuesday.
The final votes must still be certified, but the numbers reported by the Board of Elections have Aiken with 11,678 votes and his opponent, the late Keith Crisco, with 11,288 votes, reports USA Today.
Crisco, a former state commerce secretary, was found dead in his home on Monday after a fall. Aiken suspended campaign activities after learning of Crisco's death.
The new totals leave a 1.37 percentage point margin between the candidates, making a recount unnecessary in the race. The Associated Press has already called the primary for Aiken. But Board of Elections spokesman Josh Lawson said the votes must still be certified by the board despite the appearance of a "clear winner."
"These are the official results pending final certification," Lawson said. The meeting is tentatively scheduled for May 22, reports the Daily News.
Aiken will face GOP Rep. Renee Ellmers in the general election. Ellmers is looking to land a third term in the state's conservative 2nd District. If he is elected, Aiken would become the first openly gay congressman from a state south of the Mason-Dixon Line.
© Copyright IBTimes 2023. All rights reserved.