Six Alaska Megaprojects Lurch Forward After Stall Imposed By State's Budget Crisis Amid Low Oil Prices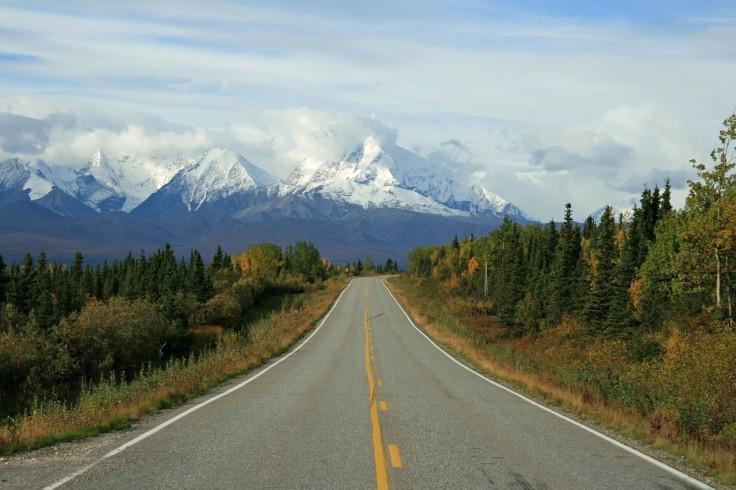 Low crude-oil prices have dealt a serious blow to Alaska's state budget and threatened funding for everything from universities to the ferry system. Crude revenue funds about 90 percent of the state's budget, but oil prices have dropped precipitously since last summer -- leaving a $3 billion hole in the budget that lawmakers patched by dipping into reserves.
In December, Gov. Bill Walker was so worried about the budget that he ordered the overseers of six megaprojects to halt any new spending on those facilities. That freeze gave many Alaskans the impression that some projects could soon be on the chopping block, despite the state having already sunk millions of dollars into their completion. The state's former transportation commissioner resigned in a huff over the order.
With a brand-new budget in place since mid-June, work on most of those threatened projects is once again beginning this month. However, Alaska's budget problem is far from solved -- so the future of these projects remains uncertain.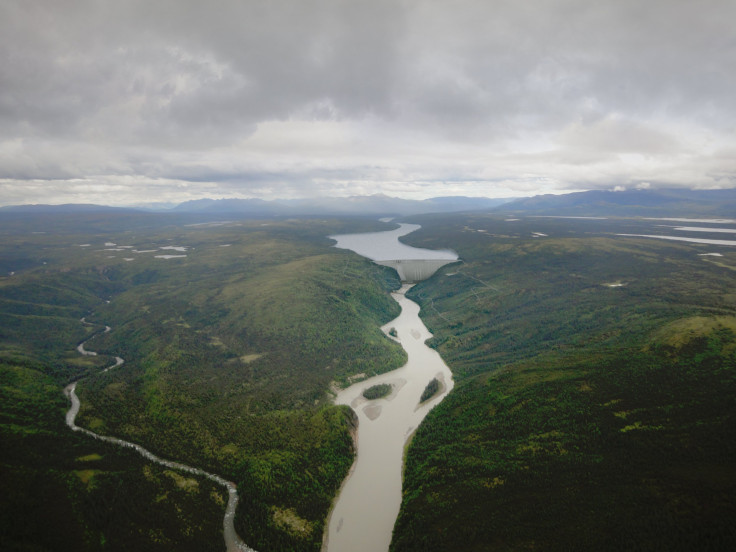 Susitna-Watana Hydroelectric Project
High energy prices have long hindered Alaskan families from achieving prosperity and stifled businesses, so the state invested in a new hydroelectric dam to bring energy costs down. Alaska already generates about 21 percent of the electricity used statewide from hydropower, which is by far the most popular source of renewable energy in a state that has built a reputation on nonrenewable sources.
The Susitna-Watana Hydroelectric Project is expected to generate 2.8 million megawatt hours of electricity per year from three giant turbines once it's fully operational. That's enough energy to meet more than 50 percent of the electricity needs of the 500,000 residents who live in a central swath of the state for at least a century.
The 705-foot-high dam would be the fifth-tallest dam in the U.S. once complete (the Hoover Dam on the Colorado River is about 730 feet tall). Just last week, the project coordinators received a green light to spend $6 million of previously frozen funds, according to Alaska Public Media: It amounts to about 3 percent of the project's $5.5 billion total budget.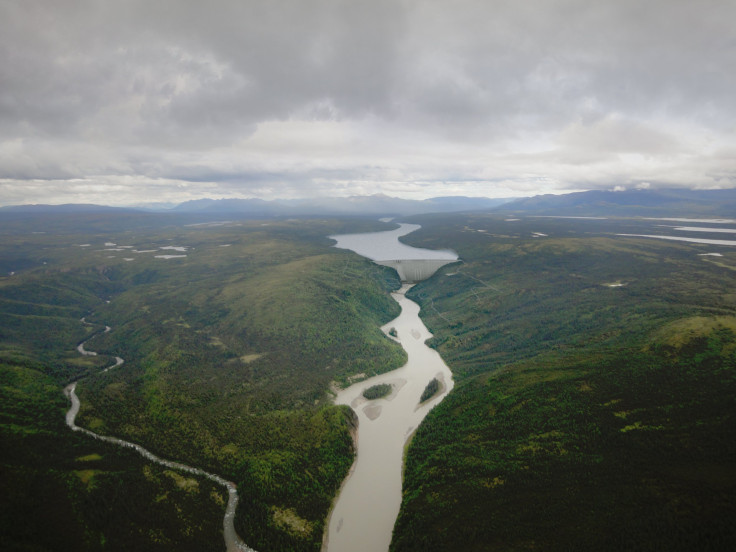 A Road For The State Capital
It may appear as it every state should have a road to its capital city, but Alaska does not. Juneau is home to 31,000 people, but is inaccessible by road -- constituents must take a ferry or plane to get there. Juneau is the largest city in North America that is not connected to the continental highway system.
A new 50-mile road would better connect Juneau's residents to ferries which run to the neighboring towns of Haines and Skagway and from there to the state's major highways. Called the Juneau Access Improvement Project, the roadway is projected to cost $574 million.
However, critics say the state will only earn a public benefit of 28 cents for every dollar it spends on the road, Alaska Dispatch News reported. The American Association of State Highway and Transportation Officials does not recommend pursuing any project that does not return at least a dollar for every dollar that is spent. Engineers also caution that the area's steep terrain means avalanches could shut down the road for 34 days out of the year, the New York Times said.
Construction is not yet under way, but progress on lining up the necessary paperwork has continued after a brief stall. The state is completing an environmental-impact statement for the proposed project, and should reach a decision on whether to proceed in January 2016, the Alaska Journal of Commerce reported.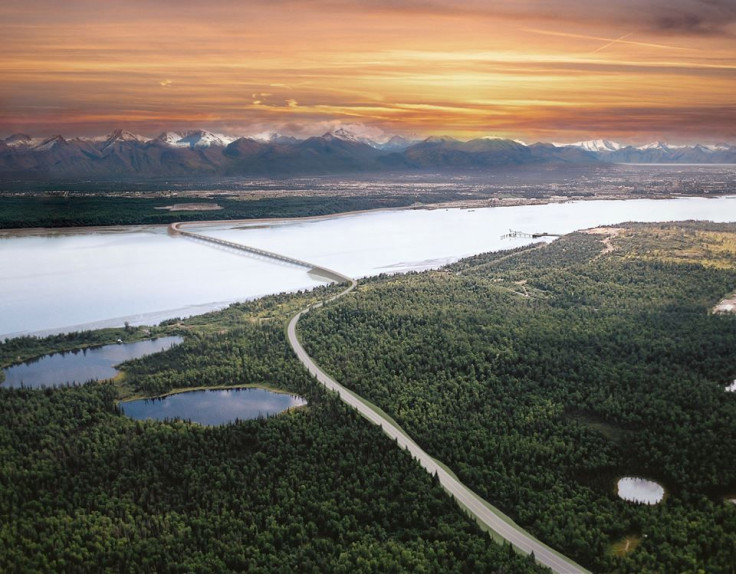 A Bridge To Somewhere
Anchorage is the state's largest city, perched on the breathtaking coast of Cook Inlet in southwestern Alaska. Lately, though, more residents have chosen to live in the neighboring Matanuska-Susitna Borough, which is separated from the city by a part of Cook Inlet called Knik Arm. The Knik Arm bridge project is a 1.74-mile toll bridge that would provide direct access to Anchorage for these residents.
The bridge was first proposed in 1923, but it has repeatedly met with opposition by members of an Anchorage neighborhood at the bridge's terminus who fear it will disrupt their area, with local businesses being bought out to enable its construction. It will take about four years to build.
A sizable chunk of the $782 million project budget is being paid by federal transportation grants and loans, and much of the rest is being privately financed based on the toll revenue it expects to collect. That formula may explain why Gov. Walker said this month that work could proceed on the bridge, Alaska Dispatch News reported.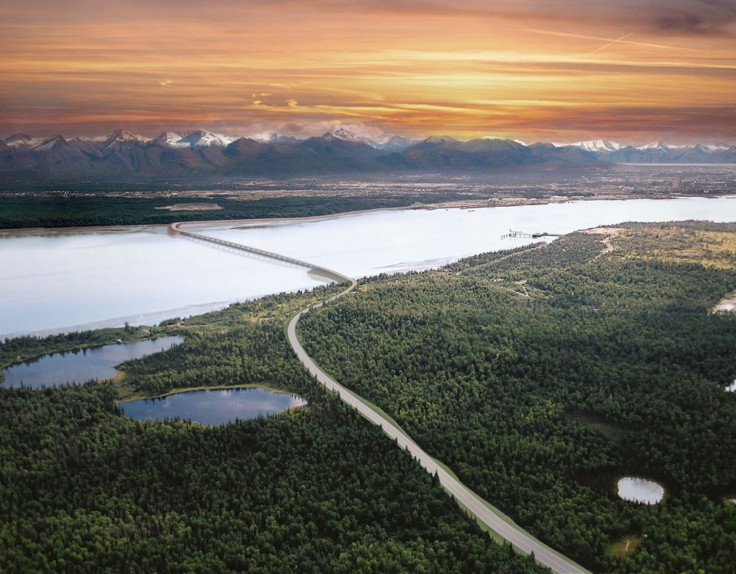 A Natural-Gas Pipeline
Alaska's famous oil pipeline, pictured here, has helped to make the state one of the wealthiest in the nation. But its throughput has dwindled since the 1980s and the pipeline isn't generating nearly as much revenue as it once did. Its long success inspired residents and policymakers to propose another pipeline -- this time for natural gas -- to stretch from the state's prized oil and gas fields on the North Slope to a site just north of Anchorage.
The Alaska Gasline Development Corp. is tasked with planning a 727-mile pipeline called the Alaska Stand Alone Pipeline at a price tag of $10 billion. There is also a much larger gas pipeline project in the works that would cost $45 billion to $65 billion, Alaska Dispatch News reported. Only one will be built, but the state was exploring both options until legislators refused to fund the smaller project in the newest state budget due to fiscal concerns, to the disappointment of Gov. Walker. For now, the project is on hold.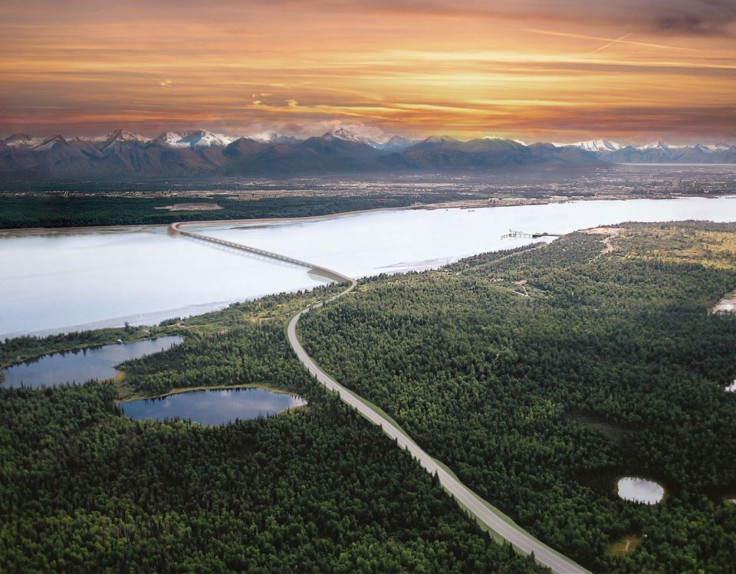 A Rocket Launchpad
Alaska's sparse population makes the state a great place to launch experimental drones or rockets, and the Poker Flat Research Range at the University of Alaska in Fairbanks has been sending research rockets skyward for years. In fact, Poker Flat is the largest land-based rocket research range in the world.
Another facility, called the Pacific Spaceport Complex-Alaska and located south of Poker Flat on Kodiak Island, is a project of the Alaska Aerospace Development Corp. The facility has already launched several rockets and currently specializes in so-called small-lift varieties, which cost $2 million to $4 million to launch. However, it wants to expand to so-called medium-lift rockets up to 18 stories high, which will bring in even more revenue.
Alaskan lawmakers have already spent $50 million to support the facility over the years and recently reinstated $22 million of the original $25 million of capital funding that was intended to support its expansion. In light of the state's ongoing budget squeeze, project leaders are also seeking private funding, the Alaska Journal of Commerce reported.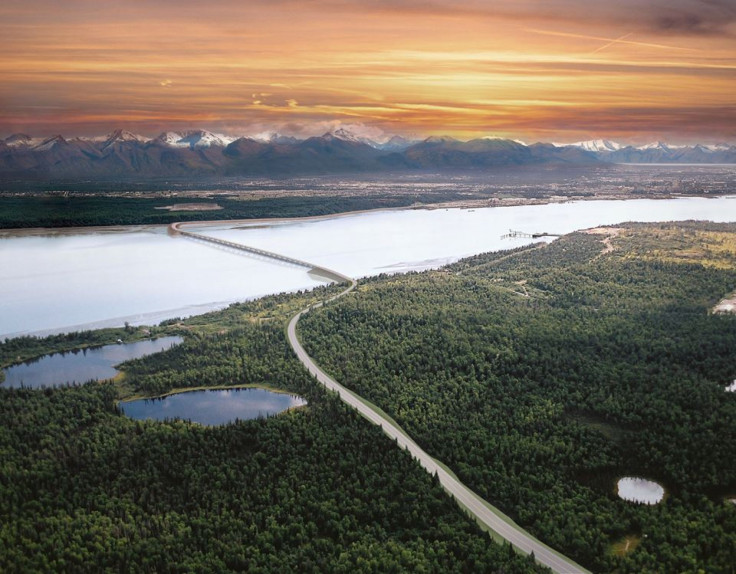 A Road To Gold
The Alaska Gold Rush played a big role in shaping the state's legacy, even though miners in those early days had little infrastructure to rely on as they made their way north. Today, affordable access is still a challenge for modern miners in some resource-rich parts of the state. For example, Alaska's Northwest Arctic Borough is roughly the size of Indiana and boasts 11 communities, but it has no roads.
The proposed Ambler road would extend for 200 miles from the Dalton Highway, Alaska's famous so-called Ice Road in the television show "Ice Road Truckers," to a northwestern corner of the state that currently has no road access. It would lead directly to the Ambler Mining District, which has reserves of copper, lead and zinc, as well as gold. But Native communities in the area are concerned the road could impact their subsistence lifestyle.
The project must still undergo an environmental-impact assessment, and funding for that stage is pending, according to the Alaska Journal of Commerce.
© Copyright IBTimes 2022. All rights reserved.
FOLLOW MORE IBT NEWS ON THE BELOW CHANNELS