Six Major Oil & Gas Firms Agree To Cut Potent Methane Emissions Ahead Of UN Climate Change Summit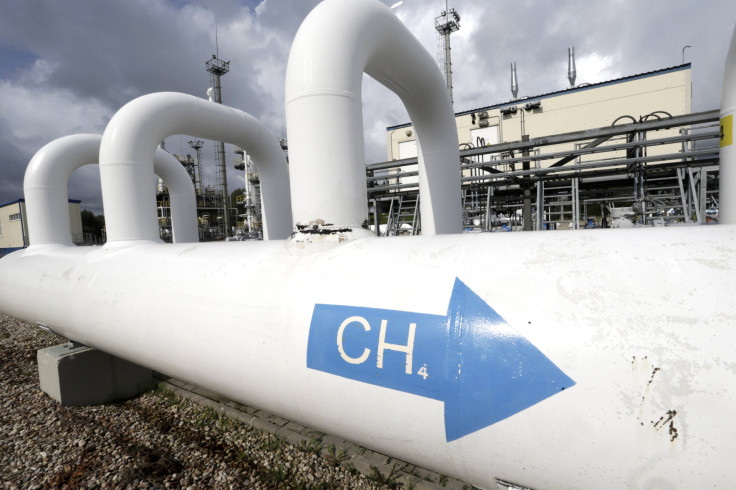 Six international oil and gas companies have agreed to slash their emissions of methane, a potent greenhouse gas. The energy firms will partner with more than a dozen countries on the United Nations-led initiative, which was announced Tuesday at the U.N. climate change summit in New York City.
Helge Lund, chief executive of Norway's Statoil, unveiled the Climate and Clean Air Coalition Oil and Gas Partnership on behalf of the other participants, which include Britain's BG Group PLC, Italy's ENI SpA, Mexico's state-owned Pemex, Thailand's PTT PCL and Houston-based Southwestern Energy.
"Fossil fuel will be critical for energy supply for many, many decades in the future," Lund told the Wall Street Journal ahead of the announcement. Because of that reality, energy companies should work to monitor, reduce and report their greenhouse gas emissions to help reduce the sector's contribution to climate change -- a task he said was "urgent."
Methane comes primarily from natural gas and frequently leaks into the atmosphere during oil and gas drilling or transmission. The greenhouse gas has a global warming effect around 20 times greater than carbon dioxide, U.S. Secretary of State John Kerry said Monday at a separate climate event.
The United States helped drive the methane-reduction program, and other countries supporting the initiative include Canada, France, Mexico, Nigeria, Russia and the United Kingdom, officials told WSJ.
It's unclear how effective the initiative will be in curbing emissions of heat-trapping gases that contribute to climate change.
The six oil companies aren't committing to cut their methane emissions by a certain level, and officials declined to give WSJ a specific goal for emissions cuts in the near term. The program also doesn't aim to reduce the companies' overall oil and gas production -- a leading driver of global-warming pollution. Statoil's Lund acknowledged that more than 80 percent of total emissions are linked to the use of fossil fuels, according to a statement.
Still, environmental partners in the program say it can have some benefit to the climate. "If you're looking at the handful of levers we have to get this thing started, one of the top ones is methane from oil and gas," Nathaniel Keohane, a former Obama administration energy adviser and vice president of the Environmental Defense Fund, told WSJ.
On Monday, Kerry announced a separate methane-reduction initiative through the World Bank, a U.N. financial institution. The U.S. will give a $15 million grant to help kick-start a "carbon auction facility" to reduce methane emissions from large livestock operations, landfills and waste treatment facilities.
© Copyright IBTimes 2023. All rights reserved.