Six Things You Need To Know About America's Illegal Drug Trade: Who's Using What Where And At What Cost -- ConvergEx Study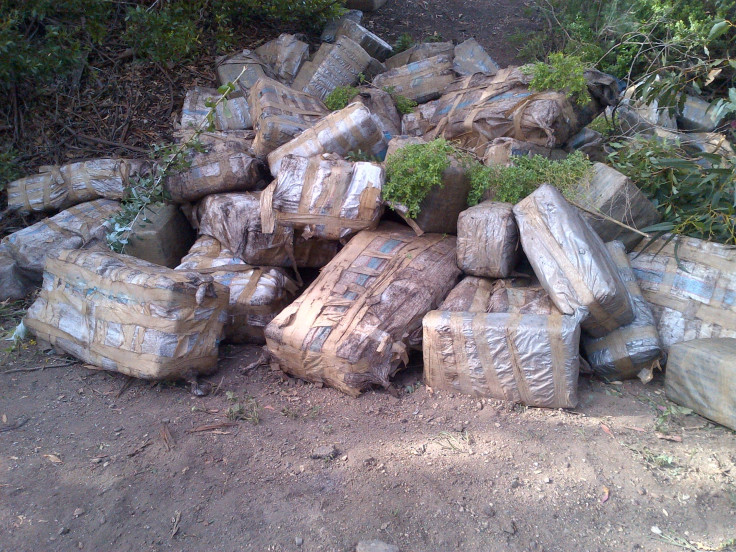 An analysis of recent surveys and research studies places the size of the illegal U.S. drug market at $200 billion to $750 billion per year, with most estimates coming in between $400 billion and $500 billion. The analysis also found that the current decade has logged the heaviest drug use per person per year in U.S. history, each region has its favorites, there are regional favorites, and the most avid drug users are not teens.
Here are six other facts about the illegal U.S. drug trade, according to a report released Monday by market strategists at ConvergEx Group, a global brokerage company based in New York.
1. Prices are the same on the black market as they are at brick-and-mortar dispensaries. Pot users can expect to pay about as much at a dispensary as they will on the street for an ⅛ ounce of marijuana. Competition from the street keeps dispensary prices low because street dealers don't have to pay taxes or building costs.
2. Illegal producers make a killing on markups. In the U.K., heroin sold in smaller quantities on the street can sell for 60 times its bulk price. Cocaine can sell for 18 times and marijuana for about 3.5 times their respective bulk prices.
3. Drug money is regularly spent on luxury goods. When police bust a drug dealer, often they discover that the suspect lives a kind of "millionaire lifestyle" complete with luxury cars, jewelry, high-end spirits and clothing.
4. Drugs generate profits for suppliers and costs for the state. The cost to the U.S. on account of the drug trade is enormous. About 330,000 of the U.S.'s 1.6 million prison inmates in 2012 were doing time for drug offenses, at an average annual cost of $25,000 per inmate -- a total of $8.2 billion.
5. Drugs raise health care costs by $11 billion annually. The cost rises to $193 billion when accounting for crime-related costs and lost productivity at work, according to the National Institute on Drug Abuse. Prescription narcotics abusers who see multiple doctors cost insurers between $10,000 and $15,000 per user.
6. Legalization would positively impact the economy. Legalizing marijuana -- and potentially other illegal drugs -- would have a net positive effect on the economy by generating sales tax revenue for state and local governments and saving money on incarceration costs. The Cato Institute estimates that yearly tax receipts could amount to about $8.7 billion.
© Copyright IBTimes 2023. All rights reserved.