Skywatching: Don't Miss The Meteor Shower, Lunar Eclipse Happening This Week
KEY POINTS
Dark, rural skies may provide the best views of the Leonids
The partial lunar eclipse will be visible in many places
People should check what time it will begin in their area
Skywatchers are in for quite a treat this week. A meteor shower is peaking, then a chunk of the planet will also witness a partial lunar eclipse grace the skies.
The Leonids have been active since earlier in November, and it's set to peak overnight on Nov. 16 to 17, according to NASA. This particular meteor shower is known to produce "meteor storms" in some years when "shooting stars fall like rain," EarthSky noted. They include the events in 1833 and 1866, as well as more recently in 1999 and 2001.
Although such a storm is not expected for 2021, and this year's peak will happen on a day when the moon will be 98% full, skywatchers still have a chance to catch a glimpse of the Leonids. As EarthSky explained, skywatchers can still see Leonid meteors any time from Nov. 6 to 30. The key is to watch it in dark, rural skies, the outlet noted.
For instance, skywatchers may opt to watch the event from a city, state or national park that's open even after nightfall and choose a place where they have a wide view of the sky.
On the evening of the peak, the best time to watch for the meteors would be after midnight, with the best views of the sky event just before dawn when the moon has already set. This means skywatchers may even take an early evening nap so they can be refreshed when the viewing window finally comes.
Partial Lunar Eclipse
On the evening of Nov. 18 to 19, the moon will enter into Earth's shadow to create a partial lunar eclipse. When this happens, the face of the moon will darken and appear to be "blood red" in color. On the NASA map that shows where the eclipse will be visible, one can see that it will be visible in a large part of the planet, from North and South America to Eastern Asia and the Pacific Region.
According to EarthSky, North America is the best location to view the partial lunar eclipse. However, exactly what time it will be visible will depend on where you are. For instance, for those in the East Coast U.S., the eclipse will begin at 2:18 a.m. and reach a maximum at 4:02 a.m. For those on the West Coast, the eclipse will begin at 11:18 p.m. and reach the maximum at 1:02 a.m.
"Partial lunar eclipses might not be quite as spectacular as total lunar eclipses – where the Moon is completely covered in Earth's shadow – but they occur more frequently," NASA explained. "And that just means more opportunities to witness little changes in our solar system that sometimes occur right before our eyes."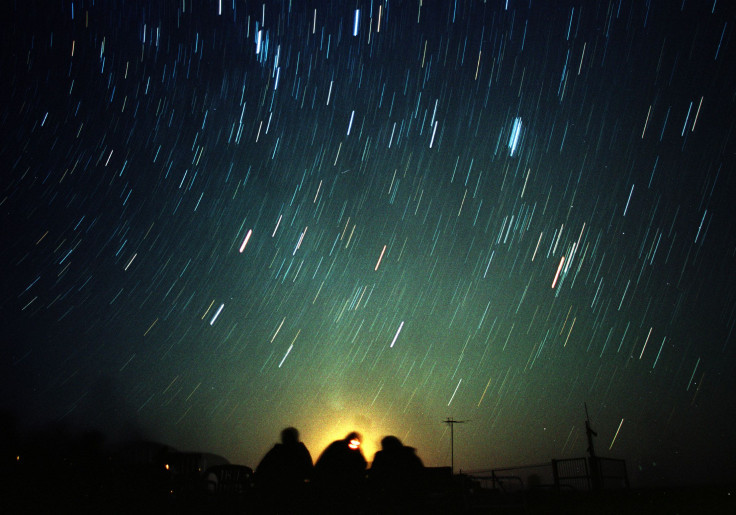 © Copyright IBTimes 2023. All rights reserved.