Smithfield's Proposed Acquisition By Shuanghui Cleared By US Government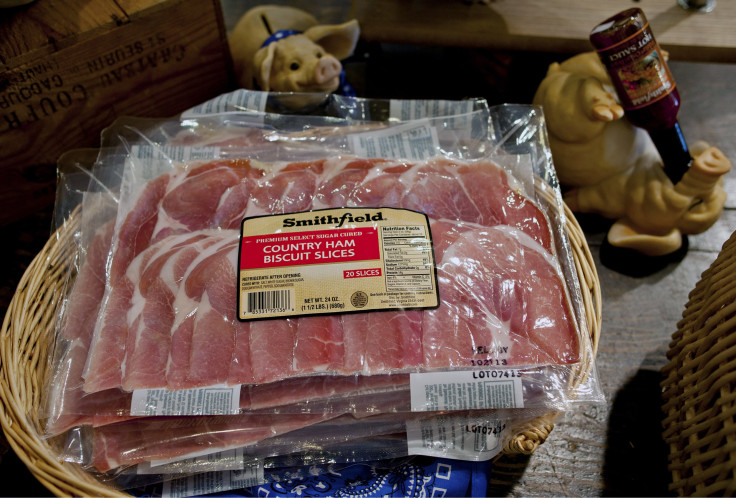 The proposed $4.7 billion acquisition of Smithfield Foods Inc. (NYSE:SFD) by China's largest pork producer, Shuanghui International Holdings, has been approved by the U.S. government, the companies announced Friday, moving the deal closer to completion.
The Committee on Foreign Investment in the United States, an executive panel that examines foreign investment for potential threats to national security and clears investment proposals within 30 days, subjected the transaction to an additional 45-day scrutiny before giving the go-ahead.
The deal remains subject to the approval of Smithfield shareholders, who will vote at a meeting scheduled for Sept. 24.
"This transaction will create a leading global animal protein enterprise," Zhijun Yang, CEO of Shuanghui International, said in a statement.
The purchase of Smithfield Foods, the world's largest pork producer, which saw an annual turnover of $13 billion in 2012, by Shuanghui International, which generated $6.2 billion revenue in the same period, is the biggest Chinese takeover of a U.S. company to date.
The deal has fueled concerns about Chinese access to intellectual property such as agricultural technology and the long-term effect of U.S. agribusiness coming under foreign control.
Starboard Value LP, a New York-based hedge fund that holds a 5.7 percent stake in Smithfield, said Tuesday that it is looking for another buyer for Smithfield and would vote against Shuanghui taking over.
Smithfield shareholders will receive $34 a share in cash under the merger agreement, and Smithfield will continue to operate under its existing brand names as a wholly owned subsidiary of Shuanghui.
Smithfield President and CEO Larry Pope is expected to get nearly $46.6 million -- about $28 million in cash and $18.8 million in equity -- as part of the planned takeover, Reuters reported, citing a filing made with the U.S. Securities and Exchange Commission last month.
© Copyright IBTimes 2023. All rights reserved.