SNL Pokes Fun at Perry's Oops, Cain's Harassment Allegations [VIDEO]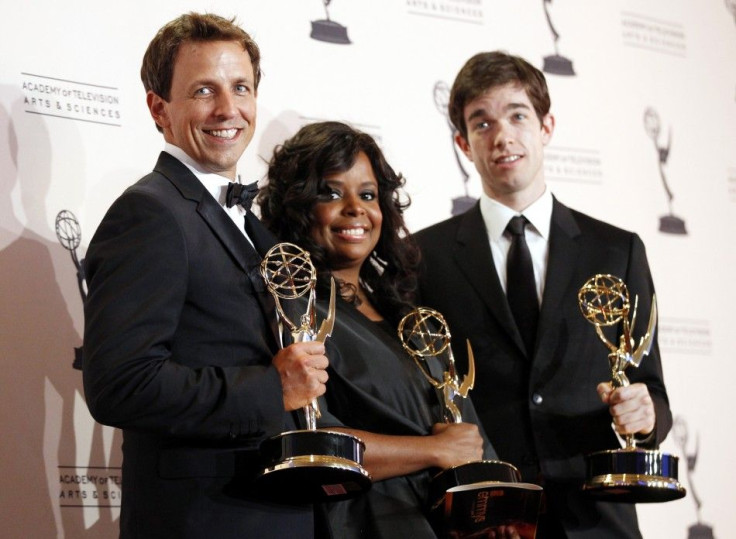 Saturday Night Live poked fun at the GOP presidential hopefuls last weekend in the show's opening sketch, with the issues facing Texas Gov. Rick Perry and Herman Cain at the center of the skit.
The sketch started off with candidate Cain (played by Kenan Thompson) being asked about his inconsistent responses to the allegations brought against him by several women.
To which Cain replied: Well there has been no inconsistency. My story has never changed.
To recap: I forgot and then I was reminded; and then I remembered and then I forgot having remembered, Cain's character responded. For every woman who has come forward, there are two who have not.
But Perry's big brain freeze on Wednesday during the GOP debate in Michigan brought the most giggles.
Perry's brain freeze might have lasted only 53 seconds, but for his character on SNL, played by Bill Hader, the brain freeze spanned approximately four minutes. The only difference is that while the real Perry was allowed an Oops moment, his SNL character couldn't catch a break.
The host asked Perry (Hader) about the crisis in Italy and what he would do to protect and grow the American economy.
First thing I would do as president is cut government spending, Perry (Hader) said. So when I get to Washington there are three, three [he emphasized] agencies I'd cut immediately: commerce, education and uh [a long pause]. What's the third one there ... uh [chuckles]. It's got away from me. Oops.
He was then asked to seriously say what was the third department to be cut.
Come on man, I said oops, Perry (Hader) said. OK. I got it. The three departments I'd cut: education, commerce [an agonizing groan] ... why is it so hard? It's up there somewhere ... I can feel it dancing around. Come on. I'd know if I heard it.
Ron Paul (played by Paul Brittain) suggests the EPA.
To which Perry's character lied and said that is the third agency he would cut if he was sitting in the White House.
Tired of Perry's mess-ups, Mitt Romney (played by Jason Sudeikis) decided the debate must go on.
Can we just move on? he said. I mean, I want to be president but uh, not like this.
At one point in time in the skit, Perry, caving under the pressure to truly tell what was the third department to be cut, started feeling a little hot. He then took his jacket off and revealed the crazy-looking dickey he had on underneath.
When the hosts began to put the pressure on Perry to complete his answer, Cain's character intervened.
Hey, leave him alone, Cain (Thompson) screamed. Look, I will tell you about the women. I will tell you all the vivid details and there are a lot. Just leave this poor man alone.
See the funny stuff unfold in the video below:

© Copyright IBTimes 2023. All rights reserved.