SocGen's Q4 Profit Beats Expectations, Sets Aside More Money For Bad Loans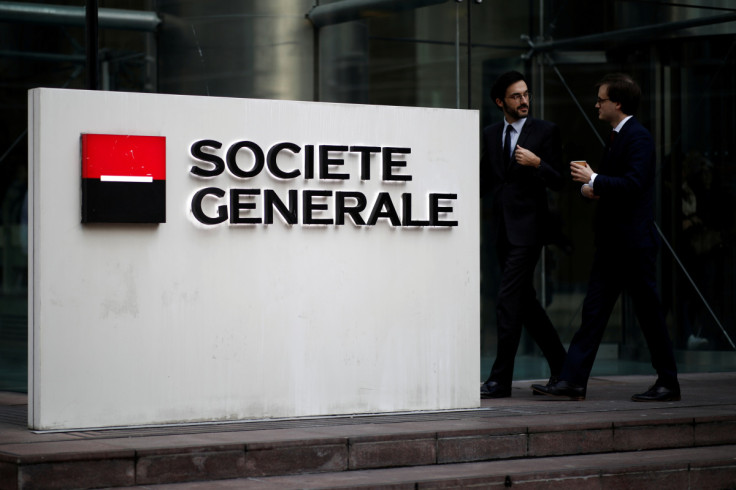 Societe Generale, France's third biggest bank, posted a higher-than-expected quarterly profit on Wednesday, driven by bumper trading sales, corporate financing and car leasing activities as it set aside more money for bad loans.
The French lender, which beefed up provisions for failing loans and hiked its core capital metric ahead of an upcoming change in CEO, is calling 2023 a "transition year," with the aim of clinching key deals after a bruising year marked by a costly exit from Russia.
SocGen is seeking to revive its stock valuation after years of restructurings and lackluster performance marked last year by its Russia exit, where it had to take a 3 billion-euros write-off for the sale of its Rosbank unit after the invasion of Ukraine.
The reported group net income for the three months ending in December came in at 1.16 billion euros ($1.24 billion), beating the analyst consensus of 834 million euros provided by Visible Alpha.
"The only negative is on distribution (to shareholders), slightly below expectations," Jefferies said in a note to clients before market open, as SocGen said it planned a 440 million-euro share buyback in 2023 on top of a dividend of 1.7 euro per share.
Shares were down by more than 1% in early Paris trading.
SocGen hiked fourth-quarter provisions for failing loans, which increased by close to fivehold to 413 millions in an uncertain economic environment. This translated into a 35% decrease in profit from the same period a year earlier.
Group revenues were up by 4% to 6.89 billion euros in the fourth quarter, also beating the Visible Alpha consensus.
Like its bigger French rival BNP Paribas, SocGen is enjoying higher revenues from debt and trading in volatile markets. Quarterly sales in this business jumped 56%.
Incoming CEO Slawomir Krupa, who will replace Frederic Oudea in May, will oversee the merger of networks between SocGen's two domestic retail brands in France, where it is struggling to benefit as much as some other continental peers from rising interest rates.
Krupa was instrumental in ironing out a plan to form a joint venture with AllianceBerstein on global cash equities and equity research in a bid to keep up with BNP and leading Wall Street banks Goldman Sachs and JP Morgan.
The French bank reaffirmed its 2025 financial targets, which include a cost to income ratio below 62% and an expected return on tangible equity of 10%.
($1 = 0.9324 euros)
© Copyright Thomson Reuters 2023. All rights reserved.