Soft Drink Ban: New Yorkers Deeply Divided As Bloomberg's 16-Ounce Soda Ban Set To Take Effect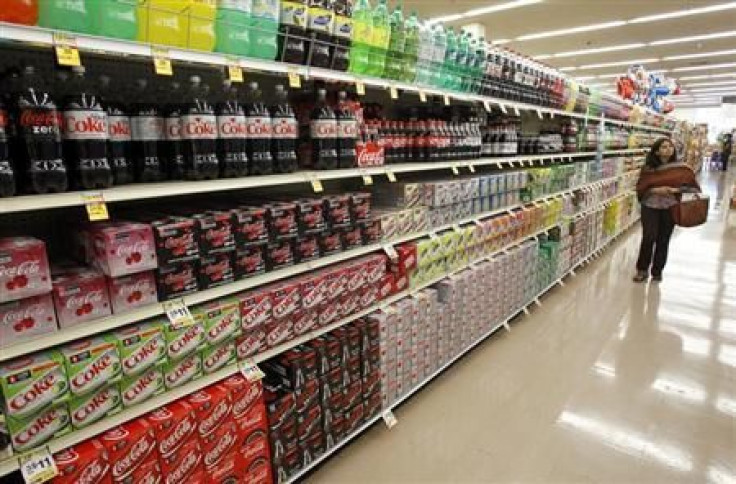 As New York City Mayor Michael Bloomberg's ban on soft drinks larger than 16 ounces gets set to take effect later this month, Gotham residents are deeply divided over the controversial initiative.
A little more than 50 percent of New Yorkers oppose the ban while 46 percent support it, according to a new poll released Thursday by Quinnipiac University.
Under the mayor's plan, which goes into effect March 12, soft drinks larger than 16 ounces cannot be sold in restaurants, movie theaters and other places regulated by the city's health department.
Bloomberg, a lame-duck mayor who is nearing the end of his third and final term, has unveiled initiatives aimed at making New Yorkers healthier throughout his tenure, including banning smoking indoors, doing away with trans fats and urging restaurants to cut back on salt. The mayor's other health-conscious proposals have been warmly received.
While the mayor doesn't have to worry about the next election, those vying to replace him would be wise to side against the soft drink ban, according to the poll.
The Quinnipiac survey found 29 percent of voters are less likely "to vote for a candidate who backs the drink ban," while 21 percent said a candidate's stance on the controversial policy won't factor into their voting decision.
The survey found New Yorkers were divided as a whole, but Republican voters and black New Yorkers -- two groups with generally very little overlap -- largely oppose the ban. The poll showed 65 percent of registered Republicans don't like the ban while 33 percent support it. A majority of Democrats – 52 percent – support the ban, compared to 46 percent who don't.
While whites and Hispanics were roughly split on the ban, black New Yorkers are largely against the ban. Six in 10 blacks oppose the soft drink ban and 38 percent support it, according to the poll.
The survey also showed that Bloomberg's job approval rating still hovers above 50 percent, although his popularity has dipped since taking office in 2002.
"Mayor Bloomberg maintains his pretty-good-for-a-third-term job approval," said Quinnipiac poll spokesman Mickey Carroll. "No more of those 70 percent numbers that were routine in his second term. But, as his tenure winds down, we still like him."
The poll's respondents were also asked whom they think did the best job as New York City mayor. Bloomberg ranked third at 24 percent. He was followed by late Mayor Ed Koch (25 percent) and Rudy Giuliani (31 percent.)
© Copyright IBTimes 2022. All rights reserved.
FOLLOW MORE IBT NEWS ON THE BELOW CHANNELS