Somali Militants Al-Shabaab Forcibly Recruiting Children: Report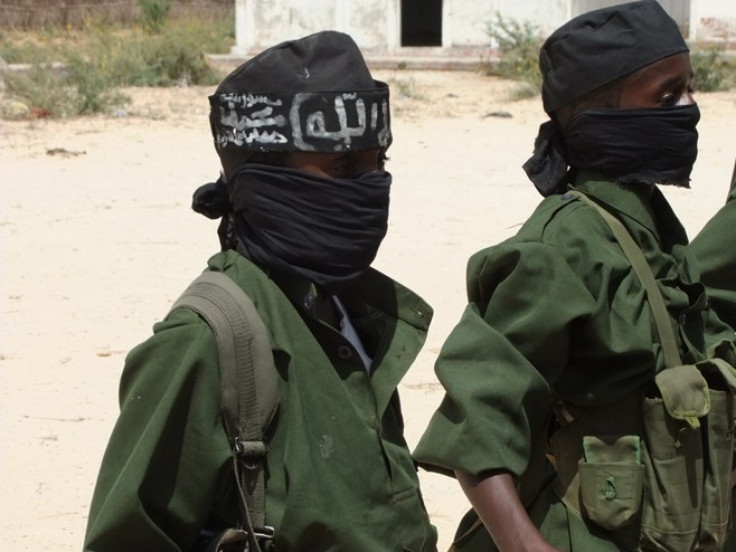 Al-Shabaab, the al-Qaeda-linked Islamic militant group that controls large parts of Somalia, is forcibly recruiting children as young as 10 years old, according to a report from Human Rights Watch (HRW).
Some of these youths, who have been abducted from their homes and schools, have been subjected to rape and forced marriage.
"For children in Somalia, nowhere is safe," said Zama Coursen-Neff, deputy children's rights director at HRW.
The rights group's report on the atrocities in war-scarred Somalia was based on more than 160 interviews with Somali children, including some who escaped from Al-Shabaab, as well as parents and teachers who have since fled to neighboring Kenya.
Over the course of the last two years, al-Shabaab has increasingly been forcibly abducting children -- not only from their homes, but also from their schools and playing fields, HRW researcher Laetitia Bader told BBC.
Since al-Shabaab's armed conflict with the Somali government intensified last year, they have been compelled to beef up their thinning ranks with children who are forced into hard training sessions. In addition, some of the children as used as "cannon fodder" in front-line battles against the state to protect adult warriors.
One Somali teenager told HRW: "Out of all my classmates – about 100 boys – only two of us escaped, the rest were killed. The children were cleaned off. The children all died and the bigger soldiers ran away."
Another 15-year-old boy testified to HRW researchers: "My 13-year-old friend was in my class. When al-Shabaab tried to take him to the camp, he said he was the only son of his mother. They said he would be killed before he could even explain. They hit him with a gun butt and forced him out of the class. The teacher intervened and al-Shabaab said he was the one telling the kids not to come. They then shot him in front of our class."
Young girls are frequently kidnapped by al-Shabaab and forced to be "wives" for older fighters. The parents of children who try to prevent such abductions are themselves frequently abused or even killed.
A teenage girl told HRW researchers: "In mid-2010 al-Shabaab took me from my house. They were controlling the entire neighborhood and locked me in a house. They told me, 'We will marry you to our leader.' I was in that house for a month. I was crying day and night. Then I said they should go and ask my father. They released me. I told my mother I didn't want it. After that I went to live with my grandmother in a different neighborhood controlled by the TFG... After that when they came to our house, they took my two brothers."
However, HRW points out that Somalia's Transitional Federal Government (TFG) and their militia allied are also using children as soldiers, despite assurances they would not do so.
"Al-Shabaab's horrific abuses do not excuse Somalia's Transitional Federal Government's use of children as soldiers," Coursen-Neff added.
"The TFG should live up to its commitments to stop recruiting and using children as soldiers, and punish those who do. Governments backing the TFG should make clear that these abuses won't be tolerated."
© Copyright IBTimes 2023. All rights reserved.