Sono Motors' Crowdfunding Helps German Solar Car Startup Raise $55M
KEY POINTS
Sono Motors achieved its $55 million crowdfunding goal for building Sion
The production for Sion is pushed back to September 2021
The funding the company now has is $57 million
The fight to produce a purely eco-friendly vehicle continues as Germany-based Sono Motors' unconventional means of funding surpassed its targeted sum.
On Sunday, Bloomberg reported that the funding for Sono Motors to build its solar-powered model Sion had exceeded the €50 million ($55.5 million) funding goal. It currently sits with €51.4 million or $57 million in total funded amount, according to the company's website.
The EV maker that stuffs island moss (the dead kind, obviously) in their model's dashboard to filter the air took a risk by deviating from acquiring funding from traditional investors back on Dec. 2. As their conventional backers urged Sono Motors to drop Sion for being too costly to manufacture, the company feared losing control over its identity and what it stood for.
As a result, Sono Motors put faith in people who shared its objective in making every car on the street electric and sought financing through crowdfunding. The company's original goal was to raise the €50 million before 2020 but extended that to Jan. 21 since the company had less than €40 million at the end of last month. The new year and the new decade kept the company's dreams alive as the target was reached as early as Saturday.
Co-founder and chief executive John Christians explained why crowdfunding was the direction his company pursued, and it was for the people who saw the vision for the Sion model.
"We cannot stand in front of the 10,000 reservation holders, the people, and tell them we sold the company for the money, but you do not get your car. And it's not the easy way. It's by far not the easy way," said Christians.
Sion relies on solar energy to power it, and its surface is blanketed with solar panels, including the hood of the card, the doors, fenders, and tailgate since the roof may not be enough to last a good drive. Sono also features sharing capabilities through the goSonno app that allows owners to share energy with others and make money.
With the funding it now possesses, Sono Motors eyes production of the vehicle by Sept. 2021 -- it's initial target was this year.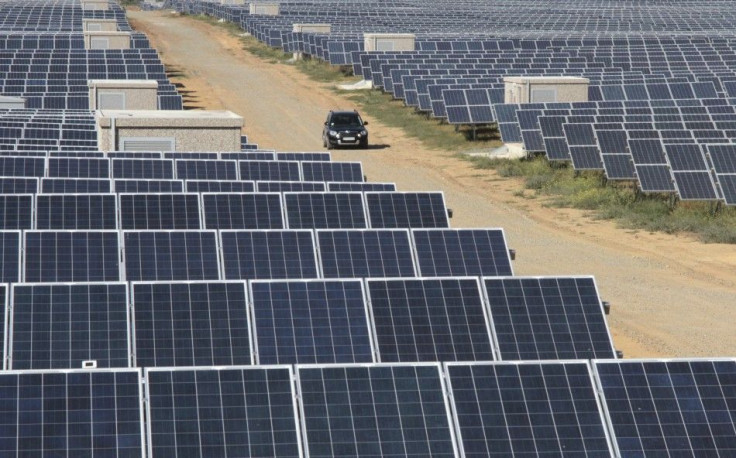 © Copyright IBTimes 2023. All rights reserved.