South Africa Pauses Use Of AstraZeneca Vaccine For This Reason
KEY POINTS
South Africa pauses the roll-out of AstraZeneca's coronavirus vaccine
A new study found that the vaccine provided minimal protection against B.1.351
South Africa will move forward with Pfizer/BioNTech and Johnson & Johnson
South Africa authorities on Sunday paused the rollout and use of AstraZeneca's coronavirus vaccine after a study showed that it was ineffective against a more contagious variant first detected in the country.
South Africa Minister of Health Dr. Zweli Mkhize held a briefing on Sunday in which he announced the temporary halt of AstraZeneca's vaccine rollout while a team of scientists figure out how to use it most effectively.
Early data found that two doses of the Oxford-AstraZeneca vaccine provided "minimal protection" against the South African COVID-19 variant, referred to as B.1.351. Scientists conducted the study involving 2,000 volunteers, half of whom received the vaccine and the other half received a placebo.
Researchers attempted to infect the clinical trial participants with the new variant. Among the group who received doses of AstraZeneca's vaccine, 19 of the 748 tested positive. Among the people who received placebos, 20 of the 714 were infected with the coronavirus. This means AstraZeneca's vaccine efficacy against the South African variant is only at 10%.
In a news release, researchers at the Vaccines and Infectious Disease Analytics Unit (VIDA) of the University of the Witwatersrand, Johannesburg, said the B.1.351 variant "substantially reduced" the efficacy of the vaccine.
"Researchers from South Africa and the UK found that viral neutralization by sera induced by the ChAdOx1 nCoV-19 coronavirus vaccine against the B.1.351 coronavirus variant were substantially reduced when compared with the 'original' strain of the coronavirus," the news release read.
The researchers at VIDA did not assess the vaccine's efficacy against severe COVID-19, hospitalizations and deaths.
An AstraZeneca spokesperson revealed the company was working with Mkhize on how to support the evaluation against the virus strain and begin rolling out its vaccine once it is found to be effective against B.1.351.
Mkhize announced that South Africa will move forward with the rollout of vaccines from Pfizer and BioNTech as well as Johnson & Johnson.
Pfizer and BioNTech previously said that preliminary laboratory studies found that their vaccines can provide protection against the South African variant. Johnson & Johnson also said its vaccine works against the B.1.351 strain, but admitted that it had a lower efficacy.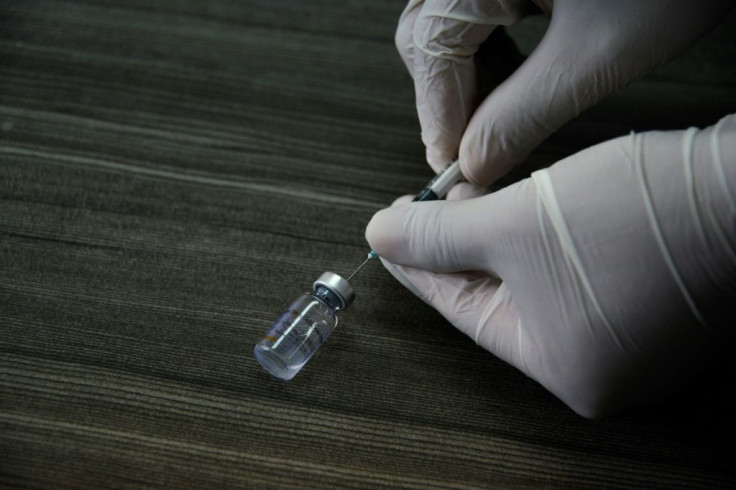 © Copyright IBTimes 2023. All rights reserved.