How Effective Is One Dose Of AstraZeneca's COVID Vaccine? Here's How It Measures Up
AstraZeneca (AZN) is the latest drugmaker to release efficacy data on its COVID vaccine, saying its shot is 76% effective after the first dose.
The company released the primary analysis on Wednesday, which was published as a preprint in The Lancet, from its Phase 3 clinical trials that were being conducted in conjunction with Oxford University in the U.K., Brazil, and South Africa with 17,177 participants, including 322 symptomatic cases.
Through the trials, AstraZeneca confirmed that the vaccine is safe and effective at preventing COVID-19, reporting no severe cases nor hospitalizations within more than 22 days after the first dose.
According to AstraZeneca, the vaccine maintains 76% efficacy after the first dose, allowing for a longer interval of 12 weeks or more for the second dose to be administered, which then increases its effectiveness to 82%.
Asymptomatic transmission of the virus was shown to be reduced by 67% after the first dose of the vaccine and 50% after the second dose of the drug, the company said.
In a statement, Sir Mene Pangalos, Executive Vice President BioPharmaceuticals R&D, said, "This primary analysis reconfirms that our vaccine prevents severe disease and keeps people out of hospital."
Pangalos added, "In addition, extending the dosing interval not only boosts the vaccine's efficacy but also enables more people to be vaccinated upfront. Together with the new findings on reduced transmission, we believe this vaccine will have a real impact on the pandemic."
The news of AstraZeneca's COVID vaccine showing promise after just a single dose vaccine comes nearly a week after Johnson & Johnson released information on the effectiveness of its one-dose vaccine, saying that the drug was 66% effective against the virus.
Both the Moderna and Pfizer-BioNTech vaccines are up to 95% effective in two doses.
Storage of the AstraZeneca COVID vaccine can accommodate normal refrigerated conditions of 36 to 46 degrees Fahrenheit for up to at least six months.
Moderna's vaccine requires storages of negative 4 degrees Fahrenheit for up to six months or 36 to 46 degrees Fahrenheit for up to 30 days. The Pfizer-BioNTech vaccine must be stored at temperatures of minus 94 degrees Fahrenheit or 35 to 46 degrees for up to five days.
The Johnson & Johnson COVID vaccine can be stored at refrigerator temperatures for several months.
AstraZeneca said that data from the clinical trials will continue to be analyzed and shared with global regulators for emergency supply review or conditional approval. AstraZeneca said it is also seeking emergency use listing from the World Health Organization of the vaccine in low-income countries.
AstraZeneca's vaccine has already been granted emergency use in nearly 40 countries, including a number of Latin American countries, India, Morocco, and the U.K, the company confirmed last month.
Shares of AstraZeneca were trading at $50.34 as of premarket hours on Wednesday, up 28 cents of 0.56%.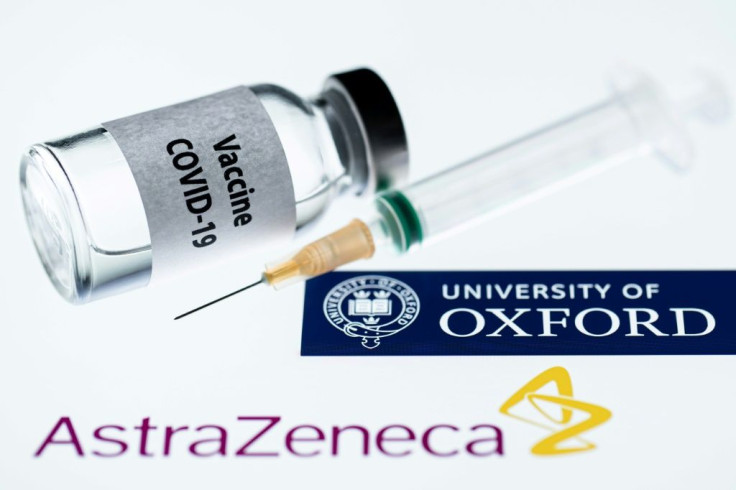 © Copyright IBTimes 2022. All rights reserved.
FOLLOW MORE IBT NEWS ON THE BELOW CHANNELS