South Africa Xenophobia 2015: Government Criticizes Nigeria's Decision To Withdraw Ambassadors After Attacks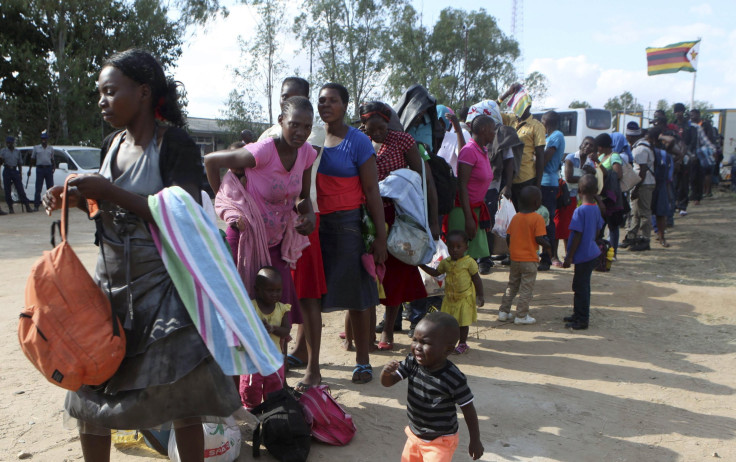 South African officials took aim Sunday at Nigeria's decision to withdraw two diplomats following recent xenophobic attacks on foreigners. The Pretoria ambassador and Johannesburg consul general were recalled to Nigeria for consultations due to the deaths of seven foreigners in the past month, the Associated Press reported. South Africa issued a statement calling this "an unfortunate and regrettable step."
"We are not sure which actions or behavior of the South African government the Nigerian government is protesting," the Department of International Cooperation said. "If this action is based on the incidents of attacks on foreign nationals in some parts of our country, it would be curious for a sisterly country to want to exploit such a painful episode for whatever agenda."
The attacks on migrants started after South African Zulu King Goodwill Zwelithini kaBhekuzulu gave a speech March 20 saying foreigners were taking residents' jobs. BBC News reported there are about 2 million migrants in South Africa where the unemployment rate is about 25 percent.
Zwelithini initially said the foreign nationals should "pack their belongings and go" but reversed his remarks after residents began fighting and evicting immigrants. The incidents are the worst xenophobic attacks South Africa has seen since 2008 when 67 people were killed, the Washington Post reported.
Nigeria's decision to withdraw Acting High Commissioner Martin Cobham and Deputy High Commissioner Uche Ajulu-Okeke came Saturday, wit the Ministry of Foreign Affairs citing attacks that have "created fear and uncertainty in the minds of African migrants."
South Africa fired back a day later, saying the government had not faulted Nigeria for mishandling a Lagos church collapse that killed 84 South Africans last year, the Guardian reported. They also accused Nigeria of not returning the bodies promptly or in condition for burial.
© Copyright IBTimes 2023. All rights reserved.