South African Activist Elder Epainette Mbeki Scolds ANC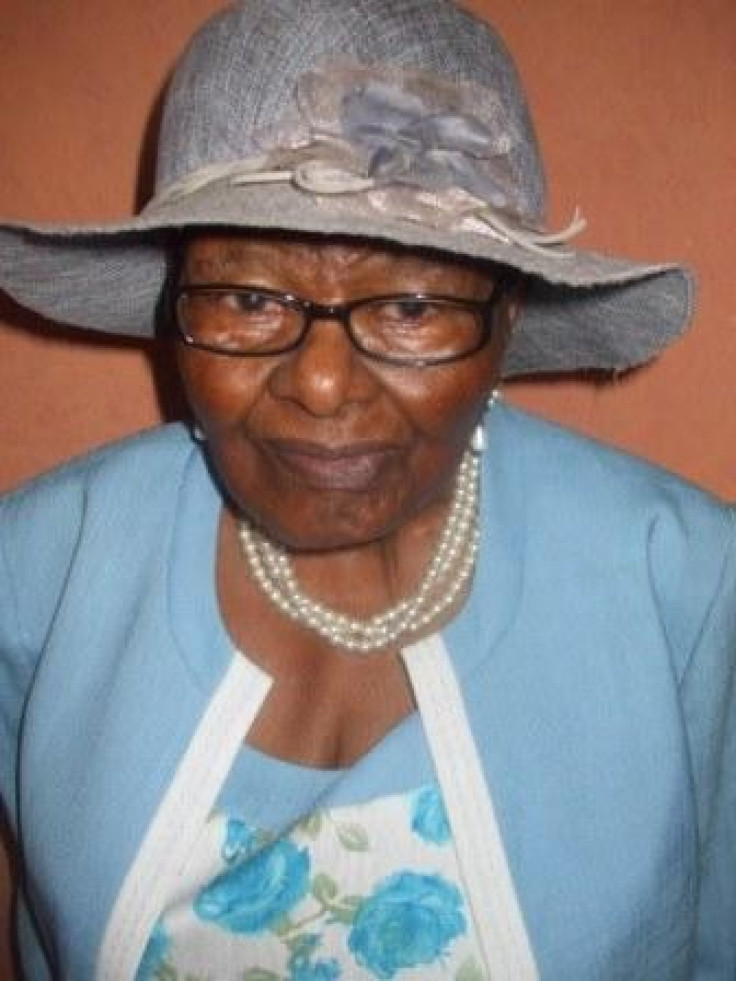 Epainette Mbeki, mother of former South African President Thabo Mbeki and revered anti-Apartheid activist, recently criticized the country's ruling African National Congress party which had pressured her son to resign in 2007.
Speaking to reporters at her home in Ngcingwane village in the Eastern Cape, the 96-year-old activist elder, affectionately known as "MaMbeki," lamented the current state of the ANC, which had led the resistance against the racialist segregation policies of Apartheid.
"Our ANC was the people's ANC, but the present one is not the people's party," Mbeki said, South African news agency Independent Online reported. "People don't know who to turn to, where to go and who represents them and how to get hold of them."
"Leaders don't know what we want and they feel like they don't owe us any explanation or that they are compelled to report to the people," she added.
Nevertheless, the ANC continues to have wide support, garnering two-thirds of the vote in the 2009 elections, even as economic disparities and problems persist.
The unemployment rate was nearly 25 percent in 2011, according to the CIA World Factbook, and 23 percent of the population was living in poverty based on the most recent figures from the World Bank.
"Maybe they're right when they said the ANC will rule forever because it is a big party and no matter what [is wrong with it] people love it and will vote again just for the name," Mbeki said, IOL reported.
Mbeki is now a member of the Congress of the People (COPE), which largely consists of former ANC members loyal to former President Mbeki, though it only holds less than 8 percent of the seats in parliament.
Mbeki also doled out special criticism for President Jacob Zuma, who had replaced her son as ANC leader and was elected to office in 2009.
"Zuma is not right because he doesn't have ideas that are his own. He accepts advice from anyone and allows their opinion and is bound to make wrong decisions because of this," she said, IOL reported.
"Zuma is bad, but could be better -- if he can make up his mind as a president and not allow confusion from people who want to use him to their own advantage. For reasons I don't know, he allows them."
Overall, Mbeki advised Zuma and the ANC to "come back to the people," citing a lack of communication between government leaders as the cause for public discontent and economic inequality.
"Service delivery protests wouldn't be so prevalent if there was better engagement between government, officials representing communities and the people at grass-roots level," Mbeki said, IOL reported.
"It is for this reason that development is very slow in rural areas because no one wants to come down and listen to us and understand our needs."
© Copyright IBTimes 2023. All rights reserved.