As South African Economy Falters, Fast-Food Giant, Famous Brands, Seeks Fresh Pastures In Nigeria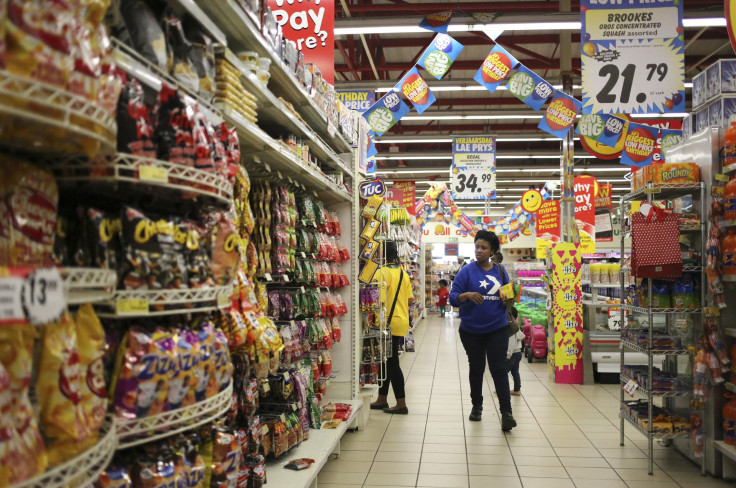 One of South Africa's largest companies is set to double its presence in the rest of Africa by buying into the Nigerian market, in a move that is in line with a growing trend of cross-border expansion for South African businesses looking to insulate themselves from tough economic conditions at home.
Famous Brands (Johannesburg:FBR) a fast-food chain owner based in Midrand, said, on Monday, that it would buy a 49 percent stake in Nigeria's UAC Restaurants Limited, which comprises of 165 franchised eateries across Africa's most populous nation. The amount of the cash deal, which will become effective on Oct. 1, was undisclosed.
"We are enormously excited about this transaction, which boosts the Group's strategy to expand its presence the broader African QSR [quick-service restaurants] market," said Famous Brands CEO Kevin Hedderwick. "Famous Brands has operated in African countries north of South Africa's borders for 15 years and we have a good grasp of doing business in those territories; prudent expansion in a select range of key markets in the region has always been part of our program."
Famous Brands already has a presence in 15 other African countries. Its various franchises include Debonairs Pizza, Coffee Couture and Steers, a burger chain. This year, the corporation is testing the waters outside the continent with Steers outlets in the UK and a Debonairs eatery in India. But, the company remains focused on Africa, which is home to some of the fastest-growing economies in the world.
South Africa boasts the continent's biggest economy but its projected GDP growth rate for 2013 is one of Africa's lowest, making the World Bank's 2.5 percent forecast look optimistic. And the country is struggling with a huge wealth gap, shrinking foreign currency reserves, recurring power outages, ongoing labor strikes and a weakening currency.
Nigeria is also facing serious problems, including income inequality, corruption and a slowdown in oil production due to theft and security issues, but the country's GDP is expected to grow by 6.6 percent this year, and West Africa is considered to be one of the most economically dynamic regions on the continent.
"Nigeria is an attractive destination for QSRs and the country has seen an influx of international brands recently," notes Larry Ettah, UAC Group CEO. "Future consumer expenditure is underpinned by a range of key drivers, including higher monthly income levels resulting from GDP expansion, an increase in the minimum wage [in 2011 from $46 to $111 per month], and a shift in social class demographics, with the middle class expected to increase to 35 percent of the population in 2015 compared to 30 percent in 2009."
However, these figures are up for debate as a recent report from Renaissance Capital, an investment bank, estimated that Nigeria's middle class makes up only 23 percent of the population.
Although Famous Brands has lately been pushing into rural South African markets where it was previously underrepresented, international endeavors like the UAC share purchase are key drivers of growth. And, Famous Brands is far from being the only big company to look abroad for revenues.
Other economic explorers include the giant food retailer Shoprite (Johannesburg:SHP), which has set aside more then $200 million to build stores in Nigeria; Atterbury Group, a Pretoria-based property holding group that is investing heavily in malls in Ghana; and the wholesaler Massmart (Johannesburg:MSM), which plans to open 90 stores across the continent by the end of 2016.
And, if South Africa's domestic economy continues to falter, fast-growing markets elsewhere on the continent could become even more attractive for these companies. According to Hedderwick, the UAC purchase opens the door to even more investments for Famous Brands outside of South Africa.
"Our immediate goal is to bed down this joint venture and optimize on the evident success of the existing operation and its enormous potential within the Nigerian market," he said.
© Copyright IBTimes 2023. All rights reserved.
FOLLOW MORE IBT NEWS ON THE BELOW CHANNELS