South Carolina Candidate Lee Bright Raffles Off Free AR-15 Assault Rifle To Supporters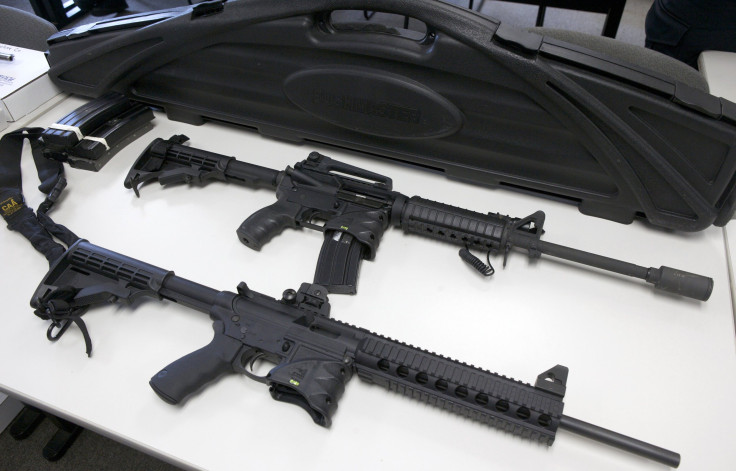 State Sen. Lee Bright (R-Spartanburg) has branded himself the pro-gun candidate in this year's South Carolina Senate race, and is showing it in a bold way: by raffling off an AR-15 semi-automatic assault rifle.
Bright, who is competing along with three other Republicans to unseat Sen. Lindsey Graham in the primary, announced the raffle in an email on Thursday, touting it as a show of his support for the Second Amendment.
"I know the anti-gun media may hate it," Bright says in the email. "I know the political talking heads may sneer as they continue blaming guns and law-abiding gun owners for the acts of thugs and madmen. But I am THE pro-gun, pro-Constitution candidate in this race for the U.S. Senate — and I can't think of a better way to get that word out than by giving away a brand new AR-15."
The winner of the contest must be 18 or older and must pass a criminal background check in order to receive the AR-15. The drawing for the Palmetto AR-15, which retails between $600 and $800, will be held on Feb. 15.
Bright's announcement of the raffle opens with a direct reference to the December 2012 Newtown, Conn., massacre, when 20-year-old Adam Lanza shot and killed 20 children and seven adults largely with a Bushmaster XM15-E2S, a popular assault rifle modeled on the AR-15. After the massacre, a gun control measure was proposed in Congress, but ultimately voted down.
"In the wake of the horrific tragedy in Newtown, Conn., gun-grabbers were sure they had the votes to ram gun control into law," the email begins. "Thanks to the action of Second Amendment supporters all over the country, their schemed failed — even despite my Republican primary opponent, U.S. Sen. Lindsey Graham."
Bright somewhat misrepresents Graham's stance on the proposed gun control legislation. While Graham voted to allow debate on the bill, he also voted against its passage, which Bright neglects to mention in his email.
Despite some criticism of his AR-15 raffle, Bright has defended the idea. Speaking to WSOC about a proposed bill that would introduce gun training classes to South Carolina high schools, Bright declared that more guns, not less, are the answer to stemming violence.
"I believe the more guns we have the safer we are, because had there been someone in Newtown with a weapon, had it been a teacher, they could have stopped it early," he said.
Bright is not the only politician to drum up press and money by giving away a gun. Last year, Rep. Steve Stockman, R-Texas, made a similar move when he also raffled off an AR-15.
© Copyright IBTimes 2023. All rights reserved.