South Carolina Church Shooting: Black Population Disappearing From Charleston Peninsula Due To Gentrification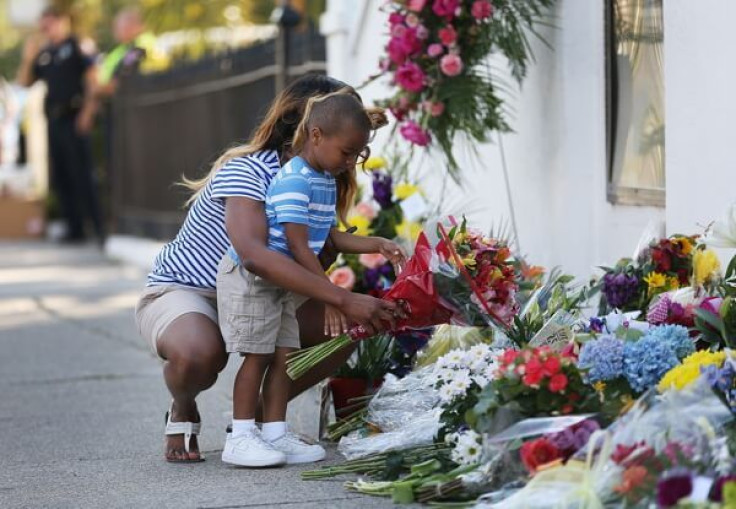 The Charleston peninsula, where nine people were shot and killed at a historic African-American church Wednesday night, has lost more than half of its black population over the past 30 years, according to a report last year in the local Post and Courier newspaper. Local black residents wondered whether the deadly attack at Emanuel African Methodist Episcopal Church was the breaking point of the decadeslong demographic swing.
"Once upon a time, you'd never see something like this over here," downtown Charleston resident Terry McCray told BuzzFeed News on Friday.
The decline in Charleston, South Carolina's black population has been so large that whites recently became the majority population for the first time in 60 years. The opposite previously happened in the mid-20th century, when nearly two-thirds of the peninsula's white population disappeared between 1950 and 1980. Today, black families who leave are replaced by young professionals, student renters and real estate developers who now swarm downtown Charleston, residents said.
"It's a war of attrition," Kurt Walker told the Post and Courier last year, adding that he liked the diversity in the neighborhood but feared his fellow black residents feel pressured to leave.
The small number of remaining homeowners on the peninsula are besieged by real estate offers to sell their houses, some of which have been in the same family for years. Robert Mitchell, a black homeowner on King Street, said he gets three calls a week from people asking to buy his house.
"The people buying these houses are buying them as investments," Mitchell told the Post and Courier last year. "They are coming to people who have had their homes for a while, and in these communities, those are African-American people."
Emanuael AME was once the heart of a bustling black neighborhood, but economic development and real estate projects have pushed out many of their members and replaced them with younger, whiter, more affluent residents. Federal officials said the attack would be investigated as a hate crime, but South Carolina is one of only five states in the nation without a hate crimes law.
Church leaders hoped Wednesday's shooting would emphasize the importance of black churches to aneighborhood transformed by gentrification.
"Ten years ago, this entire neighborhood was all African-American," McCray, 44, told BuzzFeed News on Friday. "Now we've lost it. The handwriting is on the wall."
© Copyright IBTimes 2023. All rights reserved.