As South China Sea Boils, Beijing Turns Up Heat On Japanese Islands In East China Sea
KEY POINTS
Japan's said survey based on assumption that China has a claim to Senkaku Islands
China warned to stop Japanese vessels from entering the water around the islets
The Chinese Coastguard vessels also patrolled the territorial waters near Senkaku
As Chinese belligerence in the South China Sea leaves its neighbors seething, Beijing is adopting the same stance in the East China Sea by reasserting its claim over the Japanese-controlled Senkaku Islands.
Beijing has stepped up provocation by issuing a landform survey report on the Senkaku Islands (called Diaoyu in China), reported Tokyo-based Kyodo News.
The survey carried out using satellite remote-sensing technology is aimed at obtaining data to manage resources and protect the ecological environment of the uninhabited islets.
"The report … supplements and improves the basic geographic data of the Diaoyu Islands and its affiliated islands, and provides important support for the management of the Diaoyu Islands' resources and environmental protection," reported South China Morning Post, quoting the ministry sources.
The move has triggered Japan's Foreign Ministry which said the survey was based on the assumption that China has a claim to the islands.
The Senkaku Islands, located between Taiwan and Japan's Okinawa Islands, have been a source of dispute for years.
Though uninhabited, the Senkakus offer great economic and strategic value, due to their proximity to the important shipping lines. The islands also offer rich fishing ground and are said to lie near potential oil and gas reserves.
Though Japan has occupied them since 1895, China claims that it has owned the area for centuries. But, the dispute over Senkakus was reignited after China recently passed their controversial Coast Guard Law which allows the Chinese Coast Guard to use weapons against foreign ships it sees as illegally entering China's waters.
Last month, Beijing said it is "exercising self-restraint" in using weapons and chasing away Japanese vessels entering the waters around the islets. China had also warned that it will continue to stop Japanese vessels from entering the water around the islets.
Japan snapped back, saying China's claim was unacceptable and maintained there existed "no issue of territorial sovereignty to be resolved over the islands."
The new law had also prompted the U.S. Defense Department to criticize Beijing's activities in waters near the Senkaku Islands, while supporting Japan.
Meanwhile, the Chinese state-backed Global Times reported that the China Coast Guard vessels patrolled the territorial waters near Senkaku on Sunday, a move they said was aimed at "making it clear to relevant countries that they are unable to challenge China's determination to safeguard its territories."
The report added that this was the first time that the coast guard announced the patrol since the April 16 meeting between President Joe Biden and Japanese Prime Minister Yoshihide Suga.
Though the Chinese media had refrained from reporting on such routine patrols for long due to recovering China-Japan ties, the trend has been disrupted after Japan decided to stand with the US to contain China, the report said.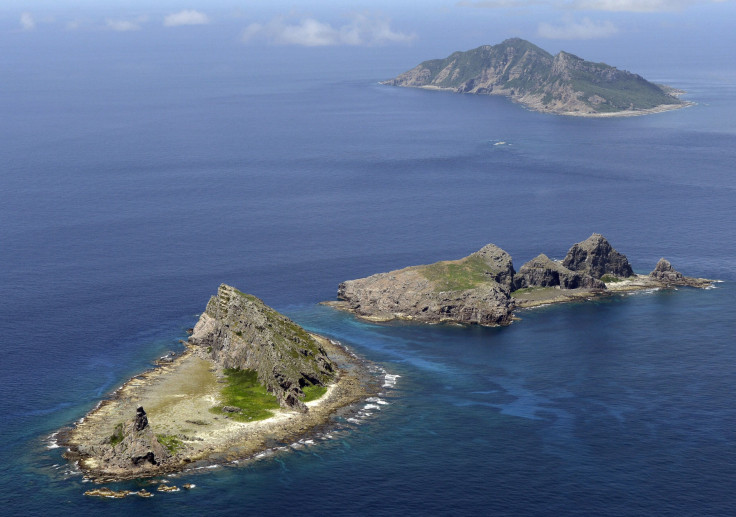 © Copyright IBTimes 2023. All rights reserved.