South China Sea Dispute 2015: US Navy Patrols Controversial Region Near Spratly Islands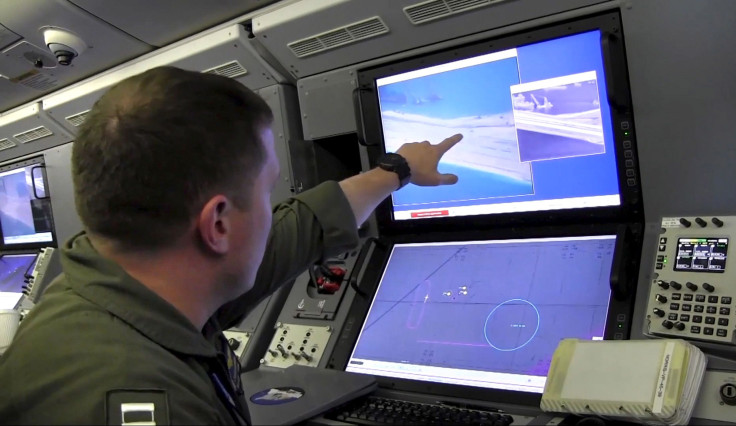 The United States Navy has begun patrolling areas of the South China Sea as part of its effort to resolve tensions in the disputed region, a Navy spokesperson said Thursday. The operations will occur in what the U.S. and many other countries consider international waters, and that China claims is part of its territory.
The naval operations were one part of a strategy with multiple approaches that also included diplomatic talks with authorities in Beijing according to the U.S. Navy. "We see these navigation operations as contributing to a peaceful resolution," said chief of naval operations Adm. John Richardson Thursday, as reported by military publication Stars and Stripes. Disputes over areas of the South China Sea have been raging for decades, with China staking the largest claim of sovereignty over the islands, and the Philippines, Malaysia and Brunei, among other countries, also making proposals.
China has already begun constructing artificial islands in the South China Sea to reinforce its claim over the region, reportedly shipping sand in crates to nearby islands since 2014. China also finished construction of an airstrip reportedly wide enough for military-grade aircraft over the summer, supporting claims made by neighboring nations that China was building a military base on the Spratly Islands.
The Spratly Islands are small and mostly uninhabited. Their location is strategic, however, as they sit in a major trade route. Their surrounding waters are also largely unexplored and could contain valuable resources.
U.S. defense officials also made clear that the U.S. did not consider the South China Sea Chinese territory and would continue to treat it as international waters. "Make no mistake, the United States will fly, sail and operate wherever international law allows, as we do around the world, and the South China Sea will not be an exception," said U.S. Defense Secretary Ash Carter Tuesday.
© Copyright IBTimes 2023. All rights reserved.
FOLLOW MORE IBT NEWS ON THE BELOW CHANNELS