South China Sea Dispute: Philippines And Vietnam Allies In Position Papers Against China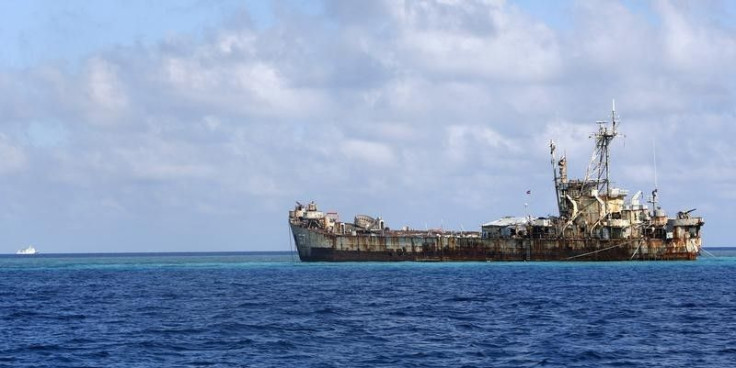 Vietnam and the Philippines expressed support for each other this week against claims made by China in the hotly disputed South China Sea area. The battle over a cluster of resource-rich islands and strategic maritime territories in Southeast Asia is now being fought before an arbitration tribunal in The Hague, Netherlands.
Vietnam took its dispute with China to the legal venue when Hanoi filed a formal submission with the arbitration tribunal challenging a position paper Beijing submitted Dec. 7. In its paper, Vietnam's foreign ministry rejected China's legal objections to an arbitration case filed by the Philippines, accusing the country of exploiting Philippine-owned waters and thus undermining the United Nations Convention on the Law of the Sea.
Manila's first arbitration claim against Beijing has now opened the door for other countries, such as Vietnam, to challenge China. The messy back-and-forth among the three nations has grown only more complicated as the Philippines and Vietnam pile on criticism of China.
"It is Vietnam's consistent position to fully reject China's claim over the Hoang Sa and Truong Sa archipelagos and adjacent waters, as well as China's claiming of 'historic rights' to the waters, sea-bed and subsoil within the 'dotted line' [nine-dash line] unilaterally stated by China," Vietnamese Foreign Ministry representative Le Hai Binh said, according to the Filipino media outlet Vera Files.
"[T]he Vietnamese position is helpful in terms of promoting the rule of law and in finding peaceful and nonviolent solutions to the South China Sea claims," the Philippines Department of Foreign Affairs said in a statement cited by the Philippines-based GMA News Online.
Vietnam and the Philippines have been the most vocal in their territorial disputes with China, to the point where confrontations by naval forces in the area led to alarm that peaceful mediation was in jeopardy.
In the case of the Philippines, Chinese fishermen have frequently been found in waters the Filipinos have long considered to belong to them.
In the case of Vietnam, a Chinese state-owned oil rig was positioned off its coast in May, encroaching on its Exclusive Economic Zone, or EEZ. The oil rig ignited anti-Chinese rioting in Vietnam, leading many Chinese expatriates to flee the country out of fear for their safety.
© Copyright IBTimes 2022. All rights reserved.
FOLLOW MORE IBT NEWS ON THE BELOW CHANNELS