Anti-China Violence Drives Out Chinese Businesses In Vietnam As China Considers 'Non-Peaceful' Options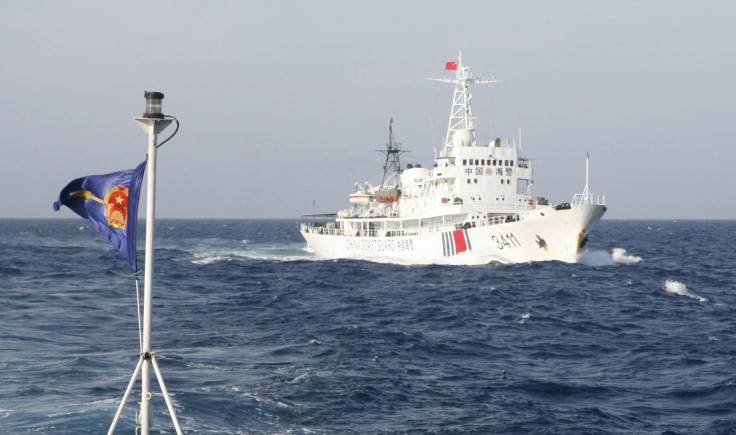 Tensions in the South China Sea region continue to escalate as anti-Chinese violence has driven out much of Vietnam's Chinese population and prompted a warmongering response from Chinese media.
The state-run Global Times, a paper known for its hawkish views, called for "non-peaceful" measures if necessary against Vietnam and the Philippines in territorial disputes in the region.
"The South China Sea disputes should be settled in a peaceful manner, but that doesn't mean China can't resort to non-peaceful measures in the face of provocation from Vietnam and the Philippines," an editorial declared. "Many people believe that a forced war would convince some countries of China's sincerely peaceful intentions."
Blood has already been shed. In anti-Chinese protests that began on Wednesday, at least two Chinese have been killed and around 90 wounded. A dispute at Taiwan's Formosa Plastic Group factory in Han Tinh erupted when Vietnamese and Chinese workers clashed over Beijing's recent erection of an oil rig within Vietnam's exclusive economic zone (EEZ) waters, as delineated by the U.N. Law of the Sea. China, however, has declared a "nine-dash line" delineated by historical territory claims and maintains that the rig is within Chinese waters.
Anti-Chinese xenophobia has only increased in Vietnam with hundreds of Chinese and Chinese-looking residents fleeing the Southeast Asian country. According to the South China Morning Post, many Chinese immigrants are seeking refuge in neighboring Cambodia, while others wait in hiding to catch flights back to China.
"I was afraid," a Chinese shoe-factory manager living in Ho Chi Minh City surnamed Guo told the newspaper. "Friends sent me photos of Chinese people beaten up. They beat up every Chinese they found. We just hid at home [until] the consulate told us it was safe to drive to the airport."
Guo said the situation escalated quickly, as his workplace was looted by "hundreds" of angry protesters. Local authorities could not, or would not, stop the protests, he said.
In hopes of preventing further violence, China's spokesman for the ministry of commerce, Shen Danyang, will meet his Vietnamese counterpart in the coastal Chinese city of Qingdao to discuss ways to ensure the safety of Chinese citizens that remain in Vietnam and their businesses, which Vietnam relies on heavily. According to tech industry source Apple Insider, Foxconn, one of Apple's (NASDAQ:AAPL) biggest manufacturers, was forced to halt its Vietnamese operations. In a statement, Foxconn said the facility was shut down to "ensure the safety" of its employees, who are taking a forced three-day leave of absence beginning Saturday.
"It's expected that the number of casualties will increase even further," Shen said in a news briefing. "This has resulted in businesses halting work and huge property losses. China strongly condemns this."
© Copyright IBTimes 2023. All rights reserved.