South China Sea Tensions: Chinese Warplanes Intrude Taiwan Airspace; US Aircraft Carrier Enters Seaway
KEY POINTS
China sent 15 military aircraft into airspace between Taiwan and Pratas Islands
Biden expected to maintain pressure on China over Taiwan, other issues
Analysts say China to deter the new U.S. government from backing the island
Less than a week into his presidency, Joe Biden was faced with a challenge from China when nuclear-capable bombers violated Taiwan's air space on the same day when a U.S. aircraft carrier entered the South China Sea.
Taiwan's Defense Ministry said China sent 15 military aircraft into the airspace between Taiwan and Taiwan-controlled Pratas Islands in the South China Sea on Sunday.
"A total of six J-10 fighters, four J-16s, two SU-30s, a Y-8 reconnaissance aircraft and two Y-8 anti-submarine aircraft, were sent by China," the statement read. On Saturday, Beijing had sent eight nuclear-capable bombers and four fighter jets into the same airspace. Taiwan's air force was sent up to respond, the statement said.
Emily Horne, the spokeswoman for the White House National Security Council, earlier said Washington's commitment to Taipei is "rock solid." Taiwan's de-facto ambassador to the United States, Hsiao Bi-khim, was invited to Biden's inauguration in an unmistakable sign of the administration's support for Taiwan, which China claims as a breakaway province.
It is not clear whether China's incursion and USS Roosevelt's entrance were related but Japan Times reported that satellite imagery and tracking websites show that the carrier had transited the Bashi Channel between Taiwan and the Philippines the same day.
According to Lo Chih-cheng, a senior lawmaker for Taiwan's ruling Democratic Progressive Party, "China was trying to deter the new U.S. government from backing the island. It's sending a message to the Biden administration," he said.
Biden is expected to continue the previous government's support to Tapei. Trump administration had sent in senior officials to Taiwan and expedited arms sales despite opposition from China, said a BBC report.
China's recent act of aggression has prompted the U.S. State Department to react sharply. "We urge Beijing to cease its military, diplomatic and economic pressure against Taiwan and instead engage in meaningful dialogue with the nation's democratically elected representatives," said spokesman Ned Price.
He added that the U.S. will continue to assist Taiwan in maintaining a sufficient self-defense capability. There was no immediate response from China.
Beijing had repeatedly complained about U.S. Navy ships getting close to Taiwan and the South China Sea.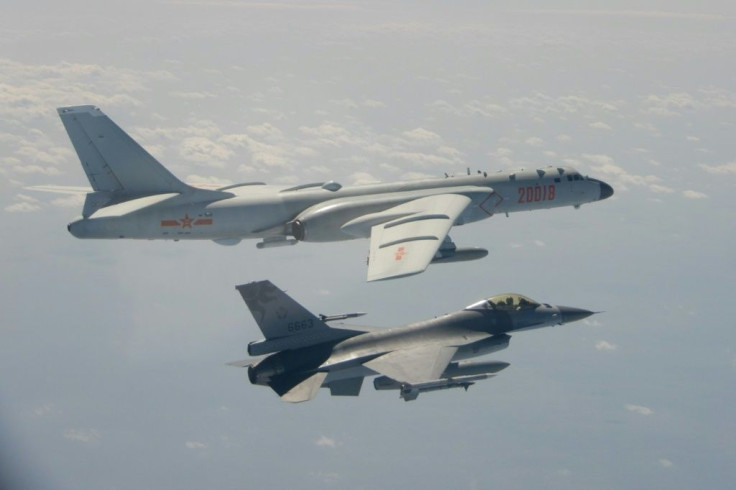 © Copyright IBTimes 2022. All rights reserved.
FOLLOW MORE IBT NEWS ON THE BELOW CHANNELS