South Korea Airline's Ex-CEO Refused To Give Menstrual Leave To Female Staff
KEY POINTS
A former Asiana Airlines CEO refused 138 requests for menstrual leaves
Kim Soo-cheon claimed female staffers did not provide proof of menstruation
The ex-CEO is now set to pay almost $1,800 in fines
A former airline CEO in South Korea was fined almost $1,800 for denying female staff members the right to take menstrual leave.
Kim Soo-cheon, the ex-CEO of Asiana Airlines, refused to allow 15 flight attendants to take menstrual leave between May 2014 and June 2015. Kim claimed the employees, who made 138 requests during the time period, did not provide sufficient proof of menstruation.
Kim also argued that the requests were "suspicious," adding that the employees asked for menstrual leave around holidays or days off, South Korean news agency Yonhap reported.
A lower court, which first indicted Kim in 2017, said that asking employees to provide proof of menstruation could "infringe upon privacy and human rights."
An upper court also turned down the ex-CEO's appeal. It noted that there was no justifiable reason to deny requests for menstrual leave.
The top court also upheld the ruling and denied there was any legal error or misunderstanding about the case.
The South Korean government introduced menstrual leave in 1953. The law provides women with one or two days off per month. However, the leave is often unpaid.
Under the law, South Korean employers are required to grant requests for menstrual leave for all women, regardless of their job status or how long they have worked for the company. Employers who deny female staff the right can face up to two years in prison or pay a fine of up to $8,966 (10 million won).
"Menstrual leave was devised to protect motherhood. For the sake of women's health, menstrual leave is definitely necessary. Women oftentimes suffer from excruciating pain during their period, with some even showing symptoms of depression," Bae Jin-kyung, general secretary of the Korean Women Workers Association, told The Korea Times.
South Korea isn't the only country in Asia to have such a policy. In Japan, period leave entitlement has existed for more than seven decades and was introduced to address labor rights concerns. However, employers are not obligated to provide paid leave.
In Taiwan, women who request menstrual leave will get three days off per month, which won't be counted against sick leave.
In Italy, the Parliament is debating a national policy that would provide women with paid menstrual leave. If passed, it will be the first country in Europe and the West to have such a law.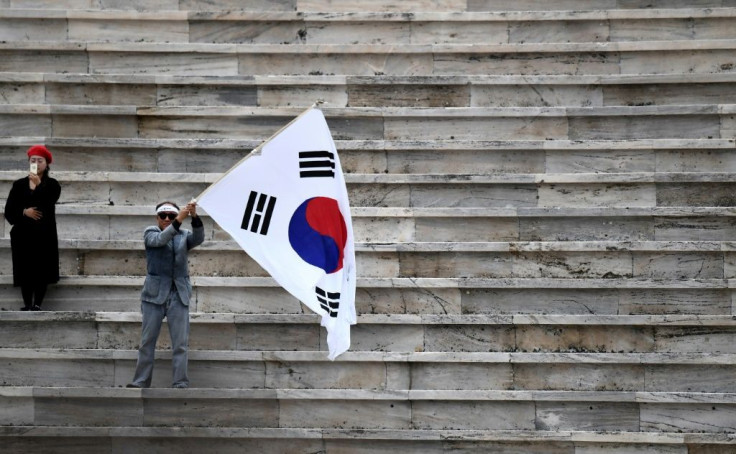 © Copyright IBTimes 2022. All rights reserved.
FOLLOW MORE IBT NEWS ON THE BELOW CHANNELS