South Korea Boosts Cybersecurity After Nuclear Power Plant Systems Hacked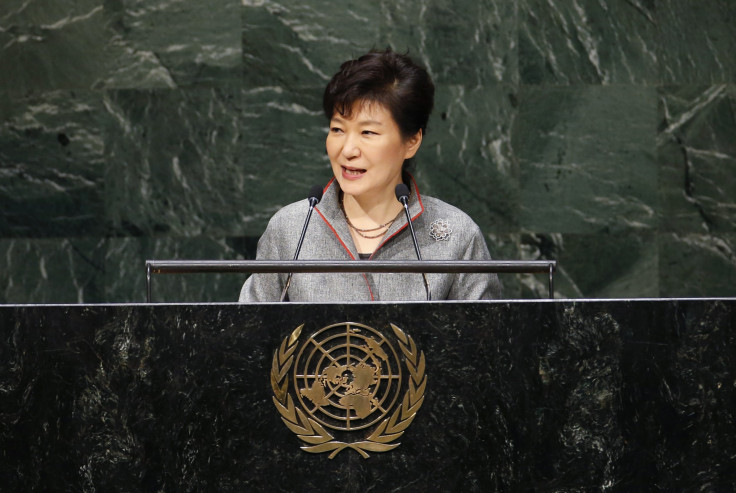 South Korean authorities enhanced cybersecurity measures at the nation's 23 nuclear power plants Tuesday after hackers broke into the facilities' computer network, President Park Geun-hye said. The individuals responsible for the breach have yet to be identified.
"Nuclear power plants are the first-class security installations that directly impact the safety of the people," Park said at a cabinet meeting, according to Reuters. "A grave situation that is unacceptable has developed when there should have been not a trace of lapse as a matter of national security."
Korea Electric Power Corp. operates all of South Korea's nuclear power plants. An as-yet-unidentified hacker penetrated the company's computer systems and stole nonessential data. The breach did not threaten daily activity at the power plant, but power plant officials have yet to determine if data was removed from their servers.
Park spoke out Tuesday against "cyberterrorism" and ordered security checks at critical national infrastructure systems. Soon after, an unidentified party who claimed responsibility for the nuclear power plant hack posted a plan for a new cyberattack on a Twitter account – the same account that was used to announce previous hacks. South Korean prosecutors "believe it was done by the same user," Reuters reports.
Investigators are exploring the possibility that North Korea was involved in the hack. However, Park did not officially name North Korea as a suspect.
The United States' Federal Bureau of Investigation formally blamed North Korea last Friday for an unprecedented cyberattack on Sony Pictures Entertainment. North Korean hackers purportedly carried out the attack in response to Sony's planned release of "The Interview," a comedy film that culminates in the assassination of North Korean leader Kim Jong Un. The hackers used malware and algorithms consistent with those used in an extensive hack of South Korean banks and media outlets in 2013.
"North Korea's actions were intended to inflict significant harm on a U.S. business and suppress the right of American citizens to express themselves," the FBI said in a statement. "Such acts of intimidation fall outside the bounds of acceptable state behavior."
North Korea has repeatedly denied responsibility for the cyberattack. It dismissed the FBI's accusations as "groundless slander" and demanded a joint investigation into the breach.
© Copyright IBTimes 2023. All rights reserved.
FOLLOW MORE IBT NEWS ON THE BELOW CHANNELS