South Korea Nuclear Plants Hold Security Drills Following Hack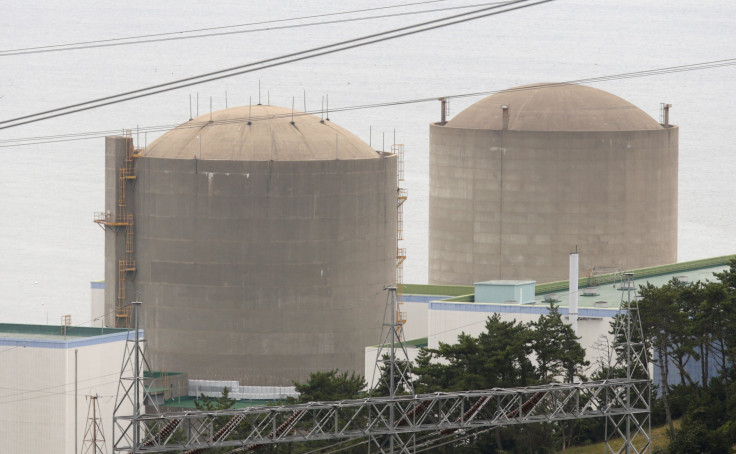 South Korea's countrywide nuclear operator was hacked last week and will now hold two days of drills to better defend itself in the future, according to a company spokesman. No potentially harmful data was stolen, according to the company, while Deputy Energy Minister Chung Yang-ho said that "there is no risk whatsoever" of a hack that could jeopardize nuclear controls.
A handful of documents, including the floor plans of some of South Korea's 23 nuclear plants, blueprints of equipment and some private data of employees, was posted online last week. South Korean authorities tracked the IP address of the computer that posted the information and are investigating.
Any potentially harmful computer control systems are independent of the larger Korea Hydro and Nuclear Power Co. Ltd. (KHNP) system, meaning that they cannot be hacked from the outside, according to a spokesman with the state-run company. The two-day drills are a precautionary measure, he said.
"We are making utmost efforts, working closely with the government to assess the data leak at certain nuclear power plants, which adds to the social unease," he said, according to Reuters. "It is 100 percent impossible that a hacker can stop nuclear power plants by attacking them because the control monitoring system is totally independent and closed."
The spokesman said the hack was likely the work of "elements who want to cause social unrest," possibly referring to the user who posted the data that claims to be the head of an anti-nuclear group based in Hawaii. The user demanded three South Korean nuclear plants be shut down and payment for the leaked data, according to the Guardian.
South Korea's contentious neighbor to the north was accused by the U.S. last week of perpetrating a massive data-grabbing hack on Sony Pictures, which was reportedly in retaliation for the studio's planned release of the comedy "The Interview," in which two reporters assassinate North Korea's Supreme Leader Kim Jong Un on behalf of the CIA.
South Korean nuclear officials did not speculate about whether North Korea was potentially behind the hack on the KHNP.
© Copyright IBTimes 2023. All rights reserved.
FOLLOW MORE IBT NEWS ON THE BELOW CHANNELS