Sony Hack: North Korea Threatens To 'Blow Up' White House, Pentagon If US Retaliates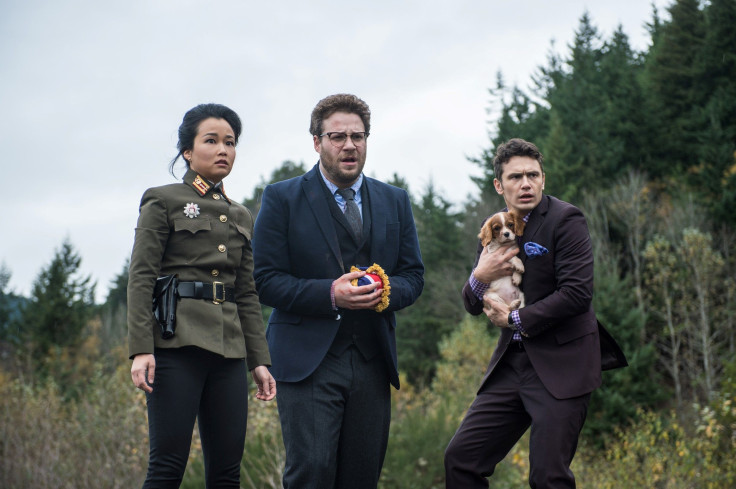 North Korea Sunday accused the U.S. government of involvement in the making the comedy-satire "The Interview," the movie that sparked the cyberattack against Sony Pictures and caused a firestorm. North Korea threatened to "blow up" the White House, the Pentagon and other U.S. targets if any action is taken in retaliation for the attack, the Los Angeles Times reported.
The FBI last week said it has evidence Pyongyang was behind the attack, perpetrated by a hacking group calling itself the Guardians of Peace. The hackers threatened to attack theaters if they showed the film, which had been slated for a Christmas Day release. The threat prompted theater owners to cancel plans to show the film, and Sony decided to cancel the release date as a result. A lawyer for the firm said Sunday the studio was seeking alternate distribution channels.
The film centers on a plot to assassinate North Korean leader Kim Jong Un.
The North Korean National Defense Commission Sunday issued a statement again denying involvement in the hack but praising it as a "righteous deed." President Obama likened the hack to cybervandalism, rather than an act of war, and pledged a proportionate "counteraction." Among the actions under consideration is placing North Korea back on the list of state sponsors of terrorism, the Associated Press reported.
"The army and people of [North Korea] are fully ready to stand in confrontation with the U.S. in all war spaces, including cyberwarfare space, to blow up those citadels," North Korea said. "Our toughest counteraction will be boldly taken against the White House, the Pentagon and the whole U.S. mainland, the cesspool of terrorism, by far surpassing the 'symmetric counteraction' declared by Obama."
North Korea was removed from the terrorism list in 2008, leaving only Iran, Sudan, Syria and Cuba. The AP noted, however, putting North Korea back on the list might be tough since the definition of state-sponsored terrorism traditionally has referred to violent acts, not hacking.
The United States Saturday asked China to help block cyberattacks emanating from the North.
© Copyright IBTimes 2023. All rights reserved.