South Sudan Plane Crash: Passenger Deaths Feared At Wau Airport [PHOTOS]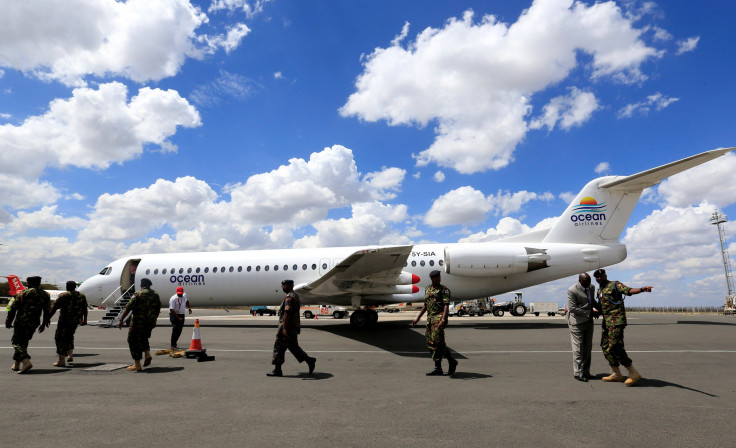 UPDATE: 11:07 a.m. EDT — Several passengers of a South Supreme Airlines flight were injured Monday after the commercial plane crash landed at Wau airport in South Sudan, though nobody was reportedly immediately killed in the incident. Images from the scene were shared across social media, showing the commercial vehicle's tail end separated from the rest of the plane, which was clouded in smoke on the small airport's tarmac.
"No one died but there are a number of injured people right now," a local aid worker told Reuters Africa Monday.
UPDATE: 10:44 a.m. EDT — A South Supreme Airlines airplane reportedly crashed at the Wau Airport in South Sudan Monday while carrying 44 passengers. The commercial flight was traveling from South Sudan's capital Juba to the northwestern region of South Sudan, BBC Africa reported Monday.
Images shared across social media showed the plane beginning to burn up in smoke. It remained unclear as of about 10:30 a.m. EDT whether any passengers had been wounded or killed, though Reuters reported several victims had been injured in the crash landing.
Original story:
A passenger plane reportedly carrying nearly 44 passengers crashed at Wau Airport in South Sudan Monday, though it wasn't immediately clear whether the commercial flight was landing or taking off from the tarmac. Photos spread across social media showing a plane apparently burning out its engine and going up in smoke as workers and crowds gathered to survey the damage.
Images showed the plane's tail end had been separated from the commercial vehicle and was clouded in smoke as teams rushed to spray the area down with large hoses.
Wau Airport is a civilian international hub located in the third-largest city in South Sudan, Wau, the capital of the northwestern region known as Bahr el Ghazal.
Several people were reportedly injured in the South Sudan airport crash, according to India Today, citing a Reuters dispatch on Twitter.
This is a breaking news story. Check back for developments.
© Copyright IBTimes 2023. All rights reserved.
FOLLOW MORE IBT NEWS ON THE BELOW CHANNELS