Southeast Asia Receives More Foreign Direct Investment (FDI) Than China, Which Is Now The World's Third-Largest Foreign Investor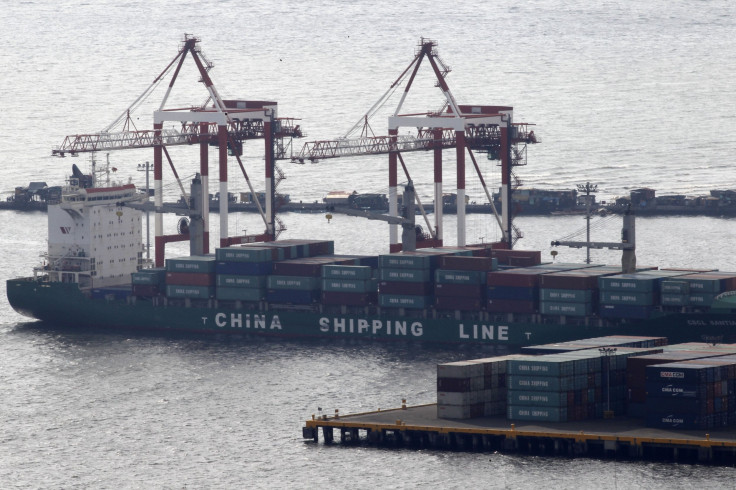 Remember when everything was "Made in China"? Those days are long gone and will likely never return. In 2013, foreign direct investment (FDI) into Indonesia, Malaysia, the Philippines, Singapore and Thailand, known as ASEAN 5, outstripped FDI into China for the first time, and a big chunk of the investment those Southeast Asian countries received came from China, now the third-largest foreign investor in the world.
Last year ASEAN-5 countries, the biggest economies in Southeast Asia, received $128.4 billion in foreign investment, a 7 percent increase from $120 billion in 2012. Meanwhile, foreign direct investment (FDI) into China fell to $117.6 billion, down 2.9 percent from $121.1 billion in 2012, a Bank of America Merrill Lynch research note, published on Wednesday, said.
FDI strengthened 19 percent in Malaysia, 17 percent in Indonesia, 5 percent in Singapore, but fell 12 percent in Thailand as the country grappled with political instability. The Philippines had a phenomenal 118 percent increase in FDI in the first three quarters, took a hit from Typhoon Haiyan toward the end of the year, but still managed to book a robust 24 percent rise in FDI for the full 2013.
This is actually not surprising because trends have pointed to more investment flowing into Southeast Asia and out of China for the last few years. Foreign investment into China peaked in 2011 at $124 billion and has been edging lower since, and foreign companies have been either reshoring out of China, or moving just over the border to countries like Malaysia and Thailand.
Most of the shift is driven by more favorable demographics in ASEAN, whereas in China the population is aging rapidly thanks to decades of planned birth policy, and far lower wages. But the bigger picture is, China is getting wealthier and it has become a bigger foreign investor in the process.
In 2000, China's outward FDI was the 32nd largest in the world. In 2001, Beijing formally adopted a strategy of "going global" and investment abroad has grown rapidly since. In 2011, outward FDI from China became the sixth-largest in the world, and in 2012 it became the third-largest in 2012 behind the U.S. and Japan, with $84 billion. If Hong Kong, which alone occupies the fourth spot on the outward FDI rank, is included, the combined Greater China region would have an outbound FDI figure exceeding $168 billion in 2012.
And much of that investment is going across the border to Southeast Asia. Just like their foreign counterparts, Chinese companies are increasingly attracted to the demographic and wage benefits in Southeast Asia, and FDI from China to ASEAN will likely increase in the coming years.
Even outside the ASEAN-5, the rest of Southeast Asia is seeing significant investment from China for the same reasons. China is investing $7 billion in domestic railways in Laos, and of the $42 billion in cumulative foreign investment Myanmar has received, more than $14 billion came from China.
© Copyright IBTimes 2023. All rights reserved.
FOLLOW MORE IBT NEWS ON THE BELOW CHANNELS