Space Poop Challenge: NASA Seeks Solutions To Astronauts' Potty Problems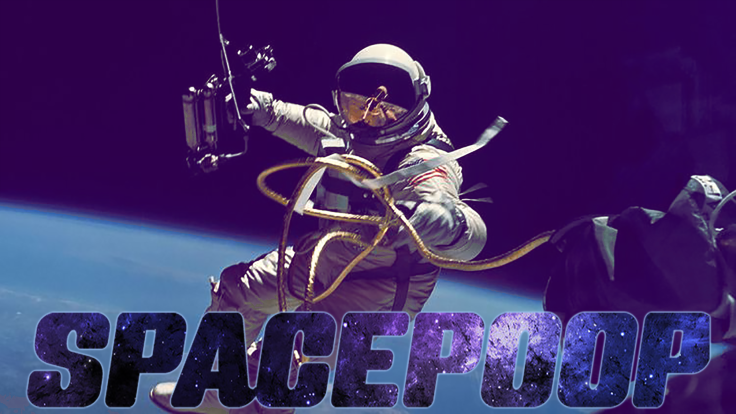 Imagine, if you will, that you are an astronaut out on a spacewalk outside the International Space Station, when the burrito you ate for lunch rumbles in your stomach. What do you do then? Because remember, you are in a spacesuit, out in the cold void where toilets are a little hard to come by.
It is to handle situations like these that NASA has now created the "Space Poop Challenge."
The space agency is seeking solutions "for fecal, urine, and menstrual management systems to be used in the crew's launch and entry suits over a continuous duration of up to 144 hours (6 days)."
"What's needed is a system inside a space suit that collects human waste for up to 144 hours and routes it away from the body, without the use of hands. The system has to operate in the conditions of space — where solids, fluids, and gases float around in microgravity (what most of us think of as 'zero gravity') and don't necessarily mix or act the way they would on earth. This system will help keep astronauts alive and healthy over 6 days, or 144 hrs," NASA explained in a statement.
Currently, astronauts wear diapers during launching, landing and spacewalking. However, diapers are only a very temporary solution, and can't provide adequate protection for longer than one day. Given that astronauts can find themselves in spacesuits for up to 10 hours at a time — or up to 6 days if something catastrophic happens while in space — a new solution is sorely needed.
The new system would be included in NASA's Modified Advanced Crew Escape Suit that will be used during the first crewed Orion missions. The winners will be announced Jan. 31, 2017, and NASA will award up to three prizes — adding up to a total of $30,000 — for the best ideas.
So, if you think you are up to this scatological challenge, you can submit your proposal here before Dec. 20.
After all, as the folks over at NASA helpfully point out: "when you gotta go, you gotta go. And sometimes you gotta go in a total vacuum."
© Copyright IBTimes 2023. All rights reserved.