SpaceX Launch Postponed Due To Cruise Ship In Hazard Area; Coast Guard Investigation Underway
KEY POINTS
The launch had already been canceled three times prior to the incident
The fourth attempt was foiled due to a cruise ship in the hazard area
The cruise ship was identified as Royal Caribbean's Harmony of the Seas
A SpaceX mission had to be postponed seconds before its scheduled launch due to a cruise ship that went into the hazard area. The Coast Guard is now investigating the incident.
Bad weather had caused SpaceX to cancel its first three attempts to launch the COSMO-SkyMed Second Generation FM2 mission before its fourth attempt Sunday, Business Insider reported. However, another issue stopped the mission in its tracks just 33 seconds before liftoff. This time, it was a cruise ship that led to the postponement.
"Hold, hold, hold," an operator said during the live webcast of the launch, noting that there was a ship in the hazard area.
Engineers waited for quite a while for the Coast Guard to be able to clear out the issue, but they eventually ran out of time for the window's deadline, according to Florida Today.
SpaceX posted a tweet about the incident, noting, "Standing down from today's launch of COSMO-SkyMed Second Generation FM2 due to ship in the hazard area; team is setting up for next opportunity tomorrow, January 31 at 6:11 p.m. EST."
Fortunately, that attempt ended up being successful.
Launch sites are often close to the water so that any debris that may crash back down would fall into the ocean and not in a populated area. Moreover, hazard areas, which are supposed to reduce risks to people in case a rocket failure occurs, are issued prior to every launch, as per Florida Today.
The U.S. Coast Guard is now investigating Sunday's incident. So far, it has identified the cruise ship involved as Royal Caribbean's Harmony of the Seas, which is said to be among the world's largest cruise ships at a whopping 1,188 feet long.
"The Coast Guard is actively investigating Sunday's cruise ship incursion and postponement of the Space X launch in Port Canaveral," David Micallef, a public affairs specialist working with the Coast Guard, said in a statement to UPI. "Our primary concern is the safety of mariners at sea and we will continue to work with our federal, state and local port partners to ensure safe and navigable waterways."
Meanwhile, Port Canaveral Chief Executive Officer John Murray also called it an "isolated incident" and stressed the Coast Guard's support for the space industry in the region.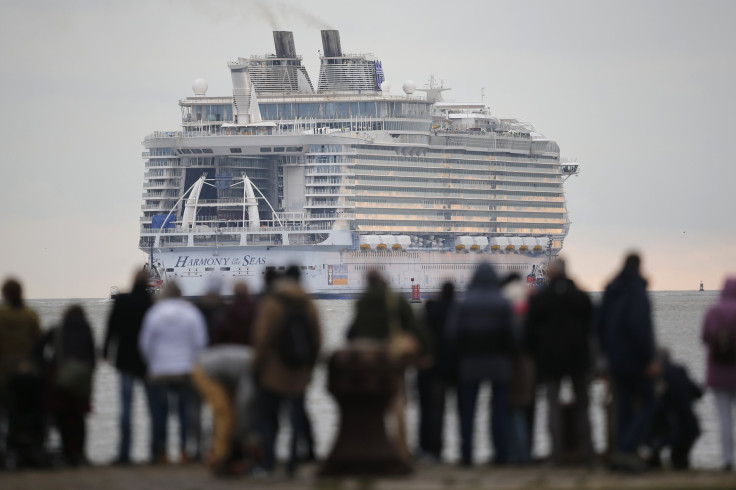 © Copyright IBTimes 2022. All rights reserved.
FOLLOW MORE IBT NEWS ON THE BELOW CHANNELS