SpaceX Live Stream: Watch Falcon 9's First Launch From Kennedy Space Center To International Space Station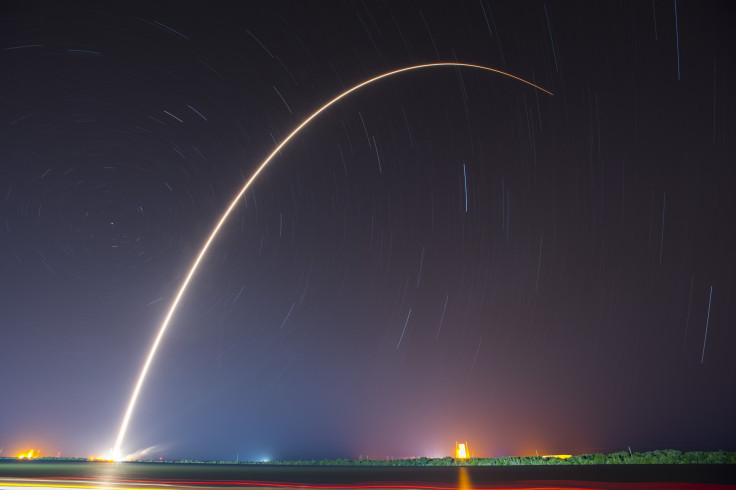 NASA was preparing this weekend yet again for another mission.
Elon Musk's SpaceX was set to launch a spacecraft Saturday morning at 10:01 a.m. EST to send supplies to the International Space Station from NASA's Kennedy Space Center in Florida. The launch was due to be its second mission since SpaceX's Falcon 9 rocket exploded at Cape Canaveral in September, ruining a $200 million Facebook satellite in the process.
The Falcon 9 rocket with a Dragon cargo capsule will contain more than 5,000 pounds of supplies, including important materials to support scientific investigations for future expeditions. Some of these studies will include research to observe climate records, combat human disease and "improve autonomous spacecraft docking with the orbiting laboratory," according to a SpaceX news release.
The launch was on track to be the first time SpaceX attempted a mission from the historic Kennedy Space Center, which was initially created in 1968 for the Apollo program. The spacecraft was scheduled to spend a month at the International Space Station orbiting laboratory before it returning to Earth's atmosphere and burning up before safely hitting the Pacific Ocean.
Watch the live stream here or below:
The Falcon 9 rocket was set to lift off from Launch Complex 39A, which is famous in space history.
"Some of humanity's greatest adventures in orbit began at Launch Complex 39A," NASA Kennedy Space Center writer Steven Siceloff wrote in a blog post. "Astronauts lifted off from this pad six times between 1969 and 1972 to walk upon lunar soil. Flying inside Apollo spacecraft atop massive Saturn V rockets, the astronauts left Florida and the Earth behind for two weeks, while they ventured to the moon."
The company briefly stopped launching missions after SpaceX's rocket exploded in September 2016 and ruined an expensive Facebook satellite — an incident Facebook's CEO Mark Zuckerberg was not too happy about.
"I'm deeply disappointed to hear that SpaceX's launch failure destroyed our satellite that would have provided connectivity to so many entrepreneurs and everyone else across the continent," Zuckerberg wrote in a post at the time.
SpaceX was founded in 2002 by Musk and is currently under a $1.6 billion contract with NASA. The company aims "to work toward one of its key goals — developing reusable rockets, a feat that will transform space exploration by delivering highly reliable vehicles at radically reduced costs," according to SpaceX's website.
© Copyright IBTimes 2023. All rights reserved.
FOLLOW MORE IBT NEWS ON THE BELOW CHANNELS