SpaceX Questions NASA's Partnership With Rival ULA, Says It's Overpriced
Trade war seems to be engulfing the space market. In a new development, billionaire Elon Musk-led SpaceX challenged the U.S space agency NASA for awarding a nearly $150 million contract to competitor ULA, which is a joint arm of Lockheed Martin and Boeing.
Moving the Government Accountability Office on n Feb 11 SpaceX challenged the NASA contract for the first time.
In a statement, SpaceX said it had offered a solution with high confidence of mission success at a price that was lower than the awarded price.
SpaceX criticized NASA saying the decision to pay "vastly more to Boeing and Lockheed for the same mission" was not in the best interest of the agency or American taxpayers.
The NASA contract for launching the Lucy mission seeks to study Trojan asteroids of Jupiter. The NASA contract to ULA on Jan. 31 was at a cost of $148.3 million. The mission is in October 2021.
NASA later updated that the protest raised by a company had forced it to halt work on the ULA contract.
"NASA has issued a stop-work order on the agency's Lucy mission after a protest of the contract award was filed with the Government Accountability Office," agency's spokesperson Tracy Young said.
Contract details
According to NASA, "asteroids are clusters of rocky bodies almost as old as the sun itself, and visiting these asteroids can unlock the secrets of the early solar system."
"It requires a precise launch window so that the spacecraft can throw itself out into a celestial alignment that will not occur for decades," NASA explained.
After winning the contract, Tory Bruno, ULA chief executive had said, "we could not be more pleased that NASA has selected ULA to launch this amazing planetary science mission."
NASA was planning to use an Atlas 5 401 from ULA to launch the Lucy mission from Florida.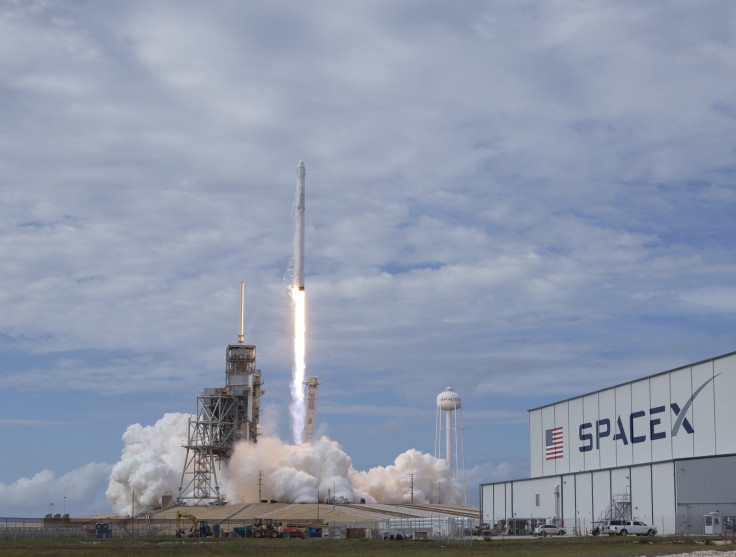 Trojan asteroids are considered remnants of the primordial material from which the solar system also evolved.
Space X certification review
Meanwhile, Pentagon's order to review the Air Force certification for Space X for launching national security satellites came as a surprise.
The review is expected to complete in February. The launch vehicle certification for Space X in 2015 followed the latter's lawsuit seeking the right to compete against the entrenched ULA in the matter of lucrative launch contracts.
© Copyright IBTimes 2023. All rights reserved.