Spain Government Calls Snap Election After Local Ballot Losses
Spanish Socialist Prime Minister Pedro Sanchez called a snap national election on Monday after left-wing parties were routed in a regional ballot, portraying the defeat as a debilitating vote of no confidence in his coalition government.
Sanchez had said on numerous occasions that he wanted to see out a full term in office and that elections would take place in December, near the end of his rotating presidency of the European Union, which begins on July 1.
But the scale of Sunday's defeat, in which the conservative mainstream People's Party (PP) took as many as eight regional governments from the Socialists, meant Sanchez felt compelled to "take personal responsibility for the results," the prime minister said.
"All those reasons lead me to seek a clarification about the wishes of Spain's people, a clarification about the political direction that the government should take, and about the political forces that should lead the country through that phase." he said in a televised speech that took even some of his political allies by surprise.
"...I believe it is necessary to respond and submit our democratic mandate to the will of the people."
Sunday's results indicate the PP and the far-right Vox could unseat Sanchez and his Socialist Workers' Party (PSOE) if they replicated that performance at national parliamentary level.
But it is highly unusual for a Spanish government to call a snap ballot after a poor performance in a regional vote.
Pablo Simon, a professor in political science at the Carlos III University in Madrid, said Sanchez's strategy may be to try to limit any further losses in support with the PP focused on negotiating to form regional coalitions with Vox.
Sanchez may also seek to mobilise support for his Socialists (PSOE) by raising the spectre of a first far-right government since the dictatorship of Francisco Franco. "He's playing at that," Simon added.The PSOE and their junior ally Podemos lost ground on Sunday, while both the PP and the anti-immigrant and anti-separatist Vox performed better than expected.
The PP potentially took as many as eight regional governments from the Socialists, depending on how successful the opposition party is in negotiating alliances with Vox.
Vox leader Santiago Abascal said his party was "here to stay".
It was "here to be decisive in the construction of the alternative Spain needs," he said in a speech early on Monday, adding he had not yet spoken to PP leader Alberto Nunez Feijoo.
The Socialists' main setbacks came in the Valencia, Aragon and Balearic Island regions, as well as in one of their most important fiefdoms, the southwestern region of Extremadura.
RISK-TAKER
Sanchez has become known for taking unexpected risks throughout his political career.
He came to power in June 2018 by winning the first no-confidence vote in Spanish history and removing Mariano Rajoy of the PP after negotiating a pact with Catalan and Basque pro-independence parties.
The fragility of his coalition government forced him to call snap elections twice in 2019.
The leader of the PP in Madrid region, Isabel Diaz Ayuso, who won one of the PP's few absolute majorities on Sunday night and is expected by some to challenge Nunez Feijoo, publicly reacted to the news before her boss.
Spain under the Socialists had lost its way and its international image, she said, and Sunday's results revealed the fury of its "citizens, self-employed, entrepreneurs (and) people of the countryside," she said.
"This shows that Pedro Sanchez has nothing left to do. You can't fool everyone all the time."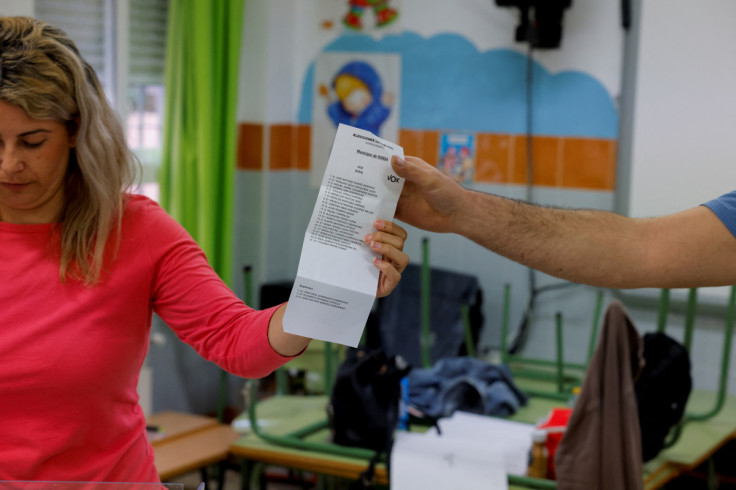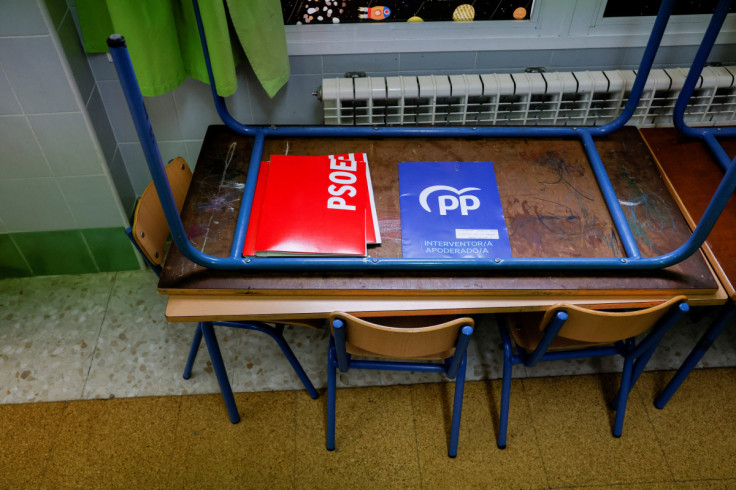 © Copyright Thomson Reuters 2023. All rights reserved.