Spanish Court Issues Arrest Warrants Against Former Chinese President Jiang Zemin And Ex-Premier Li Peng Over Tibet Genocide Claims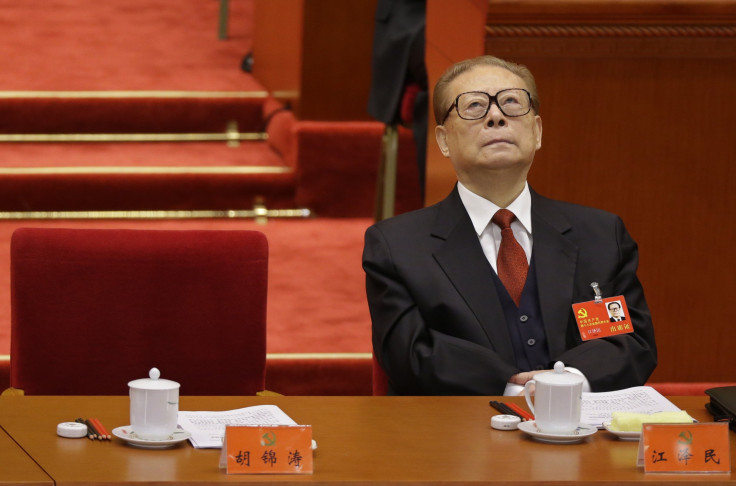 Spain's National Court on Tuesday ordered the arrests of China's former president, Jiang Zemin, and former premier, Li Peng, over allegations that they were responsible for "genocide, crimes against humanity, torture and terrorism" against Tibetans in the 1980s and 1990s, news reports said. Beijing dismissed the case as "absurd" and demanded a clarification from the Spanish government.
The international arrest warrants were issued under the doctrine of universal jurisdiction, which allows national courts to prosecute grave human rights violations committed anywhere in the world. The ruling was in a case brought against Jiang, Li and three more Chinese officials by a Tibetan rights group, Agence France-Presse reported.
China's foreign ministry spokesperson, Hong Lei, said Beijing has sought a "clarification" from Madrid, and he expressed "strong dissatisfaction" over the warrants and "firm opposition" to the Spanish court, the AFP reported.
"China's position on Tibetan-related issues is clear-cut and consistent," Hong said, adding that Tibetan groups are leveling "false accusations" against Beijing.
Zhu Weiqun, chairman of the ethnic and religious affairs committee of China's top advisory body to parliament, described the case as "absurd," Reuters reported, citing Chinese media.
"If some country's court takes on this matter, it will bring itself enormous embarrassment," Zhu said. "Go ahead if you dare."
China, which claims that its sovereignty over Tibet goes back several centuries, sent troops to the Himalayan nation in 1950 to assert control. The Dalai Lama, regarded by many Tibetans as their spiritual leader, fled Tibet in 1959, after an uprising against Chinese control over Tibet failed. The Dalai Lama later set up the Tibetan administration in exile in India.
The Dalai Lama says 1.2 million Tibetans were killed after China took over, a claim that Beijing disputes.
Spain's National Court accepted the case because one of the complainants, Thubten Wangchen, has Spanish nationality, according to the AFP report.
The court is also expected to look into claims of crimes against Tibetans committed by Chinese President Hu Jintao, who completed his term late last year.
© Copyright IBTimes 2023. All rights reserved.