Sri Lanka Intends To Join RCEP Trade Bloc And Shift Economic Focus Toward The East, Says President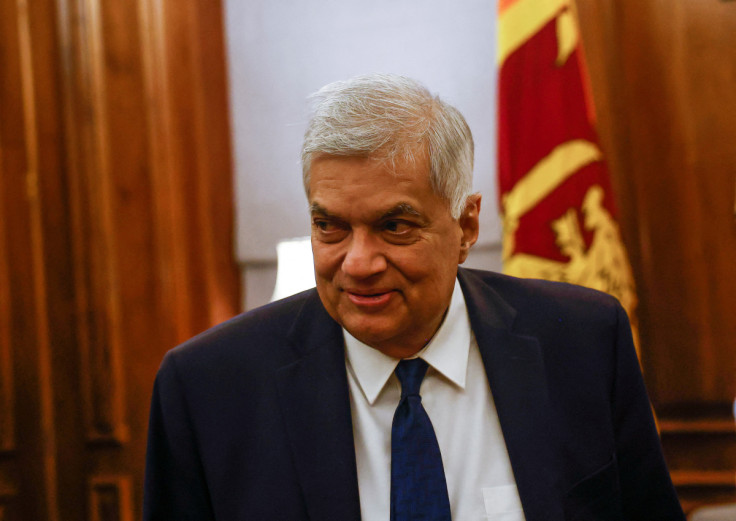 KEY POINTS
The president revealed Sri Lanka's aim at having a membership with RCEP, of which China and Japan are members
Sri Lanka's economic focus should now turn toward the east, President Ranil Wickremesinghe said
He made the remarks at the 56th anniversary of ASEAN held at the Embassy of the Republic of Indonesia in Colombo
Sri Lankan President Ranil Wickremesinghe has said his country hopes to join the Regional Comprehensive Economic Partnership (RCEP) trade bloc, of which countries like China and Japan are members.
The president revealed Sri Lanka's intentions of joining the bloc while speaking at the 56th anniversary of the Association of South East Asian Nations (ASEAN) held at the Embassy of the Republic of Indonesia in Colombo Tuesday.
Wickremesinghe "has applied to join the Regional Comprehensive Economic Partnership (RCEP), recognizing the potential of this vast trade block comprising major economies like China, Japan and Korea," as per an official statement. "He emphasized that Sri Lanka's economic focus should now turn towards the east, given the rapid development in that region."
Remarks made by the president reflect Sri Lanka's aim of bolstering "economic connectivity" in the broader Asian region and also his alignment for the future vision of ASEAN for the Indo-Pacific area, the statement added.
"At present, despite being positioned as one of the world's major economies, poised to potentially ascend to the ranks of the fifth or fourth-largest expanding economies, we now confront the disheartening reality of shaking on the brink of bankruptcy after 55 years of existence," the president was quoted as saying.
As he addressed the gathering, Wickremesinghe praised the association for being one of the world's largest economic blocks and also expressed regret about Sri Lanka turning down an invitation to join ASEAN in its early years. Declining the invitation led to socialist economic policies taking effect in the country and missed opportunities for Sri Lanka's growth, he added.
RCEP is composed of a total of 15 countries, which includes China, Japan, South Korea, Australia and New Zealand in addition to the 10 ASEAN countries — Brunei-Darussalam, Cambodia, Indonesia, Laos, Malaysia, Myanmar, Philippines, Singapore, Thailand and Vietnam.
Indonesian Ambassador Dewi Gustina Tobing noted the significance of Sri Lanka being a "vital partner for regional cooperation" in ASEAN's eyes and highlighted the importance of fostering stronger ties between ASEAN and Sri Lanka, according to the statement.
"Ambassador Tobing reiterated ASEAN's aspiration for a peaceful, stable and prosperous Indo-Pacific region," the statement read. "The organization seeks to establish an inclusive regional architecture that ensures the safety and security of all member nations."
© Copyright IBTimes 2023. All rights reserved.