Staples-Office Depot Deal May Be Blocked Again By US Antitrust Watchdog On Pricing Concerns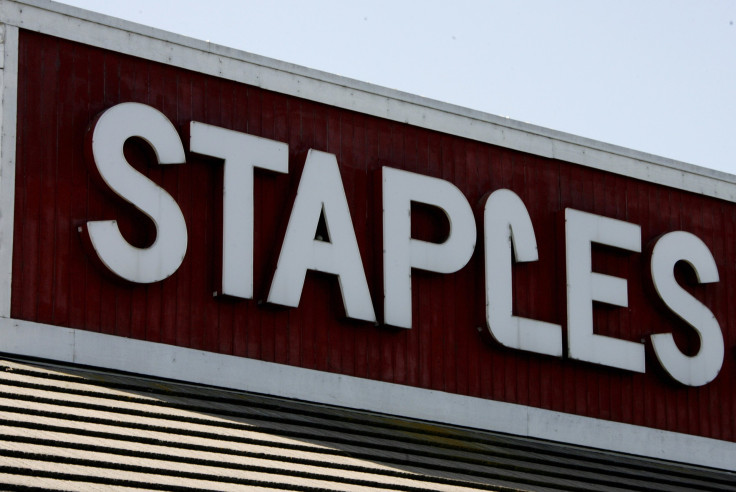 The U.S. antitrust regulator may block Staples Inc.'s takeover of smaller rival Office Depot Inc., according to a New York Post report, citing two people familiar with the matter. The watchdog may ask for further concessions from Staples before approving the deal, the Post reported late Sunday.
The $6.3 billion deal announced in February attracted immediate scrutiny from U.S. and European regulators on concerns over pricing powers the combined company would have in the market for office supplies. The U.S. Federal Trade Commission (FTC) is set to announce its decision on Dec. 8.
However, two of the four panel members in charge of reviewing the merger are "leaning against the deal and are preparing to block it," the Post reported. Staples' first takeover attempt was blocked by the U.S. antitrust regulator in 1997.
Regulators pointed out that the merged company would be the sole nationwide office supply provider to corporations and the government, which buy vast quantities of stationary and other supplies from the two companies under contract.
The FTC is seeking to extract legal declarations from the companies regarding pricing concerns, a Wall Street Journal report said in September.
To scrape by in the vote, the Massachusetts-based company will likely need to swing one of the two commissioners who oppose the deal over to its side, sources told the Post. This could prove to be challenging, as between the two, Staples and Office Depot handle all of the Fortune 1000 office supply contracts, according to estimates by the Post.
Meanwhile, Staples reportedly offered to transfer roughly $600 million in back-end contracts to office supply wholesaler Essendant Inc. earlier this month, to ease regulatory concerns. Both companies have also said that they have fulfilled the commission's second request for information in September -- a standard step in the data-gathering process that enforcers use to gauge market share of the merged company.
Staples has so far received approval from antitrust regulators in China and New Zealand. However, the European watchdog is expected to wrap up its merger review by March.
Staples' shares fell 1.9 percent to $12.07 Monday, while Office Depot was down 2.37 percent to $6.59 in New York.
© Copyright IBTimes 2023. All rights reserved.
FOLLOW MORE IBT NEWS ON THE BELOW CHANNELS