Starbucks Offers Up Local, Artisan Treats For Millennials In DC And NYC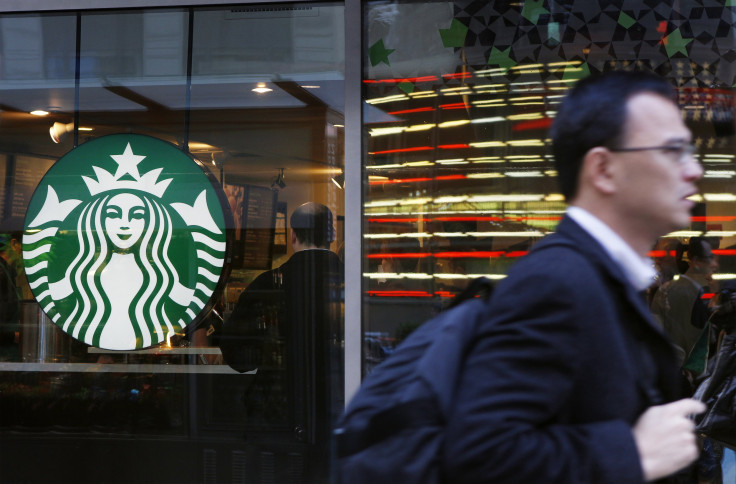 Next time you visit Starbucks, keep an eye out for some local items. Stores around Washington, D.C., have been stocked with sweet potato cakes from a local bakery called Delectable Cakery.
The recent offerings are part of a partnership between the coffee giant and the Maryland bakery. Starting on July 4, 283 Starbucks stores from Baltimore to Front Royal, Virginia, began offering three versions of Delectable Cakery's "DC Sweet Potato Cake" -- a cupcake, a sliced Bundt cake and a sliced loaf cake.
The DC Sweet Potato Cake is Delectable Cakery's signature item, said founder and Chief Executive Officer Derek Lowery. "It's a family recipe that was passed down to me," Lowery said, noting the cake is made with all-natural ingredients and real sweet potatoes.
Lowery has been in business for about 17 years, he said, and is in the process of moving from Maryland to Washington, D.C., proper. Delectable Cakery sells a full line of cakes and pies, including a chocolate sweet potato cake, a red velvet sweet potato cake and a sweet potato pie. The bakery also has partnerships with Nordstrom, HoneyBaked Hams and Wegman's in the Washington area.
From selling the DC Sweet Potato Cake at Nordstorm's Café, Lowery and his business partner April Richardson knew the cake paired well with coffee. After Starbucks responded to an email pitching the cake, Richardson was unsure how to ship the cake to Seattle, she told the Washington Post.
Instead, she flew to the Starbucks headquarters in Seattle to personally deliver the cake earlier this year. Respecting Richardson's moxy, Mesh Gelman, Starbuck's senior vice president of brand retail partnerships, was intrigued. The next day, when she presented the cake to Starbucks executives, they were sold.
After initial tests in Georgetown and Capitol Hill locations, the offering spread to 15 Washington Starbucks before the full rollout.
"The response has been great," Lowery said. "The cake sold extremely well."
Select New York City Starbucks also have a local flair -- stuffed bagels from Bantam Bagels. The company, which appeared on ABC's "Shark Tank," has one location in Manhattan's West Village and also sells online and through QVC.
Aligning with Starbucks provides several benefits for small businesses, said Terri Lonier, executive director of the Coleman Entrepreneurship Center at DePaul University in Chicago. Such partnerships help to align a small business with the Starbucks global brand and also "introduces their brand to a much larger audience than it could otherwise," Lonier said in an interview with International Business Times.
"What's in it for Starbucks is that they get to establish their corporate goodwill, that they align themselves with small companies," Lonier said.
It can also act as a differentiation for a local Starbucks. "Particularly in this day and age when the local movement has so much momentum to it that it carries a cache," Lonier said. "They still have the elements of your local coffee shop."
"The sense of place has become really important," said Aaron Allen, founder and CEO of Aaron Allen & Associates, a global restaurant consultancy. Consumers are more interested in sourcing and where products come from and that interest has worked it way toward suppliers, according to Allen.
Starbucks, which didn't respond to multiple requests for comment, has been upping its game with regard to food offerings over the past several years. After purchasing the San Francisco-based La Boulange bakery in 2012, the chain rolled the brand out nationwide. In June, Starbucks closed the 23 stand-alone La Boulange shops, but said the brand will remain in its namesake stores.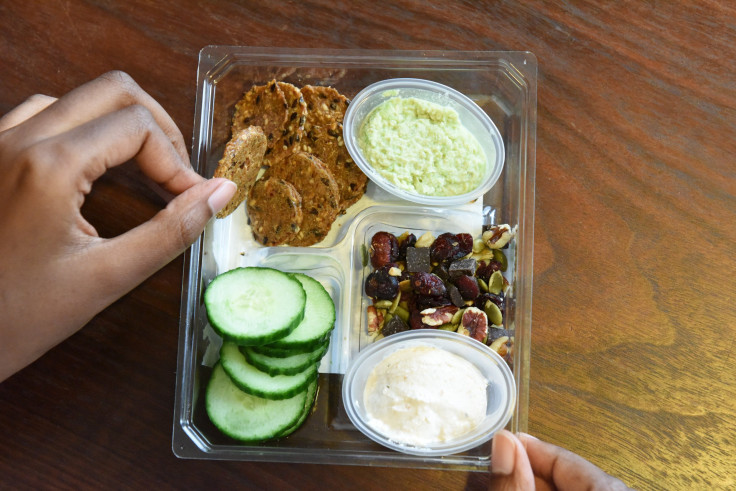 And, earlier this month, Starbucks announced new foods and snacks, specifically targeting lunch and dinner. These new offerings include new Bistro Boxes, revamped sandwiches and a variety of candies. The chain also rolled out Cold Brew iced coffee in recent months and promoted it with a series of a hand-painted mason jars at a Los Angeles event.
The trend toward more local offerings can be seen across the restaurant industry. McDonald's reintroduced a lobster roll in New England and rolled out a pulled pork sandwich in Indiana, according to reports earlier this month.
Some chains, such as Shake Shack and Firehouse Subs, have readily embraced the trend toward localization, Allen said, while others such as McDonald's and YUM Brands (KFC, Taco Bell, Pizza Hut) have done so a bit begrudgingly. The local nuances help make a brand a bit more upscale and also appeal to the millennial demographic.
Customers are looking for an "anti-chain, chain," according to Allen. And while they want some level of consistency, they don't want to pay money to a faceless chain.
"To go to the big, large, thankless chains," Allen said, "there's just something that's not quite cool about that."
© Copyright IBTimes 2023. All rights reserved.