The State of Art: How Artists like Sandy Cohen are Navigating the Contemporary World of Art
The State of Art: How Artists like Sandy Cohen are Navigating the Contemporary World of Art
Despite volatility in the global economy, the art market has been able to continue to grow.
Artists have had to embrace and evolve with digitization and the other various changes in the distribution of art.
Sandy Cohen, a New York pop artist, has embraced the contemporary art scene with her dynamic take on art across mediums.
The art industry has a dynamic history filled with evolution and change. This is not only true for artwork itself, but the market that it operates in. Sotheby's notes that in 2021, "The Mei Moses All Art Index, which tracks re-sales of artworks at auction, registered a 17% increase in the value of art across categories – the highest year-on-year since the financial recovery in 2010." This is an illuminating fact, as it is easy to make the assumption that, due to varying factors, the art market has experienced a decline. However, it is clear that contemporary art is still in demand, and consumers have merely evolved to acquire their art by different means.
Despite an ever changing industry, artists have evolved to express both their aesthetic and critical point of view in increasingly contemporary ways. Sandy Cohen is a famous artist who has met the fluidity of the art world head on. Her signature pop art style is basquiat-esque, but with an intuitive, evocative personal flair. Artists like Cohen have weathered artistic and market storms by maintaining a truly singular approach to contemporary art.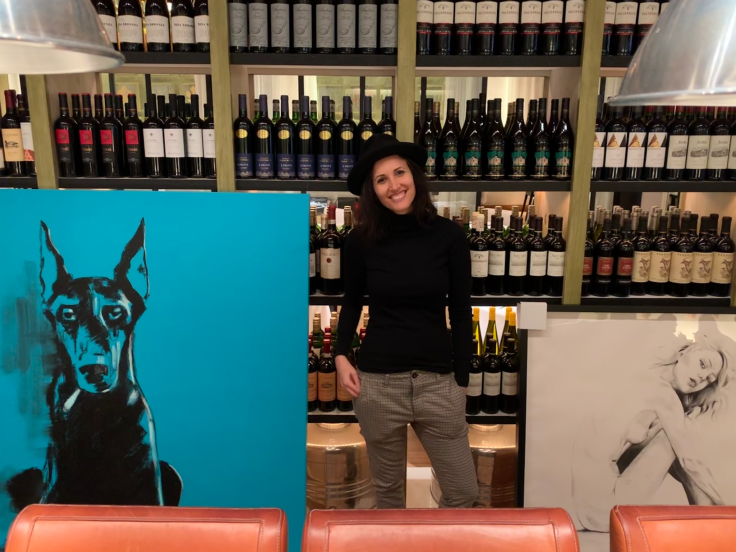 Art in 2022
The digitization of the art world has opened doors for the market in numerous ways. More recently, and notably, cryptocurrency and the exchange of NFTs has allowed the art industry to take on a rather unique appearance. Artists of all mediums are able to sell digital tokens of their work to an enormous platform of buyers and sellers. In a way, NFTs have made the art world more accessible. However, this has not diminished the potential to earn with beautiful and enticing art. Whilst NFTs are somewhat synonymous with a specific form of art - artists that utilize a variety of styles are able to find success on the various trading platforms. Many collectors are looking to these platforms as a new and exciting way to consume fine art.
The metaverse is not the only evolution in the contemporary world of art. In reality, consumers are more engaged with art than ever before, and this is reflected across industries. Designers, brands, and companies are working in collaboration with artists to create wearable, consumable, and readily accessible products. Many artists are releasing lines of apparel, even outside of their collaboration with brands. This illustrates the consumer's eagerness to not only participate in the art world, but advocate for it.
It seems that the art world has also shifted to allow younger, more underground artists to take up space. The metaverse and social media has provided youthful artists with a space to sell their work. Additionally, these artists are given a voice to account for their work. Consumers can now choose to purchase smaller. In doing so, the art market is diversified and spread across a pool of capable, artistic hands.
Sandy Cohen and Contemporary Art
Cohen is a New York City and Hamptons based artist. Her work expands across multiple mediums, as well as the digital art world. She has branched out to multiple sectors of the art world. Her physical art is actively collected and sold, she also creates and sells digital and wearable art. The artist has a studio in the Hamptons, Connecticut and in Manhattan. Her art is exhibited in galleries across the globe and hangs in the homes of high-profile collectors. She is well known in the art community for her use of vibrancy and dynamism. She uses her work as a reflection of how she sees and interacts with the world around her. The artist effectively combines pop culture elements with notable socio-political commentary.
In 2021, the artist entered the metaverse with a collection of NFTs on OpenSea. One piece, titled 'Dedication to Illusion' depicts an homage to Alice in Wonderland, with Cohen's signature Basquiat-esque style. The artist effectively integrates text into her work in a way that is refreshing and evocative. Her use of color is strong, and in 'Dedication to Illusion,' harnesses a psychedelic power befitting of her reference point. By leaning into the digitization of the art world, Cohen is able to distribute and showcase her art widely. This is an important step for artists in 2022.
Cohen has also recently launched her first high-end clothing line, as well as a range of collectible merchandise. These garments and items depict Cohen's work, and target the intersection between the fashion and art market. Consumers who love art, and are also invested in fashion, will likely enjoy Cohen's unique take on apparel.
Final Thoughts
The art market has stayed afloat due to its evolution into the digital world. It has transcended other markets, as well, and this allows for consumers to access fine art in forms that are separate from the sale and purchase of physical artworks. Artists in the contemporary art world have adapted to digitization by exploring the digital distribution of art, as well as the online display of artworks. An increase in consumer demand for artistic collaboration has also allowed artists to access profitable and satisfactory ways of distributing their work. Sandy Cohen is an artist that has embraced the evolution of the art world by transcending mediums and styles. Her navigation of the metaverse, as well as wearable art, has allowed her to reach her consumers in interesting ways.
FOLLOW MORE IBT NEWS ON THE BELOW CHANNELS