State Of Emergency In France Extended 3 Months; Picture Of Surviving Terrorist Released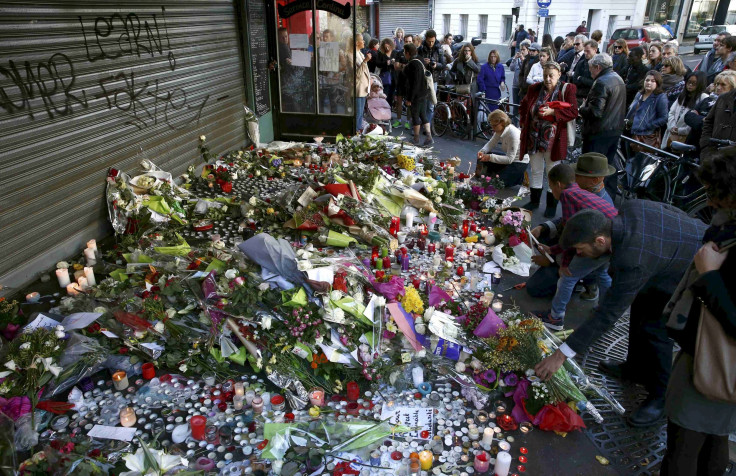 French President Francois Hollande said Sunday he wants to extend for three months the state of emergency imposed in the wake of the deadly assaults in Paris as police released a photograph of a suspect they believe survived the attacks. The actions came as the country entered three days of official mourning for the 129 people slain in coordinated attacks by members of the Islamic State group Friday.
Le Figaro said a bill would be brought before France's cabinet Wednesday extending the state of emergency by three months. French law limits an initial state of emergency declaration to 12 days.
Hollande closed France's borders in the immediate aftermath of the attacks in Paris' 10th and 11th arrondissements (districts), and numerous popular venues, including the Eiffel Tower, were closed. Schools were scheduled to open Monday with a moment of silence scheduled for noon.
Meanwhile, Paris police were chasing a man believed one of the attackers through Paris' streets Sunday, the Associated Press reported. A manhunt began after an abandoned Seat Leon automobile with three AK-47s inside was found in the city suburb of Montreuil, Seine-St. Denis.
French police issued an alert and released a photo of the suspect. He was identified as Abdeslam Salah.
Police said the body of a second suicide bomber found at the Bataclan theater was identified as one of three brothers. One brother was arrested in Belgium before being released, but there was no immediate word about the other brother. An international arrest warrant was issued, Le Figaro reported.
Seven people were in custody in France, and at least five others reportedly were detained in Belgium. Two of the Paris attackers had lived in Belgium, the Belgium federal prosecutor said Sunday. Belgian Justice Minister Koen Geens acknowledged a car found abandoned near the Bataclan concert venue had been rented in Belgium.
Thousands of people around the world gathered to mourn Paris' dead, and memorials were set up in various places with candles, flowers and messages. A memorial ceremony was scheduled for the Grande Synagogue de la Victoire in Paris, Jewish leaders said. And a special Mass was set for Notre Dame Cathedral in the city.
© Copyright IBTimes 2022. All rights reserved.
FOLLOW MORE IBT NEWS ON THE BELOW CHANNELS