Staten Island Man Plans To Sue Police Amid Claims They Beat Him While Hurling Homophobic Slurs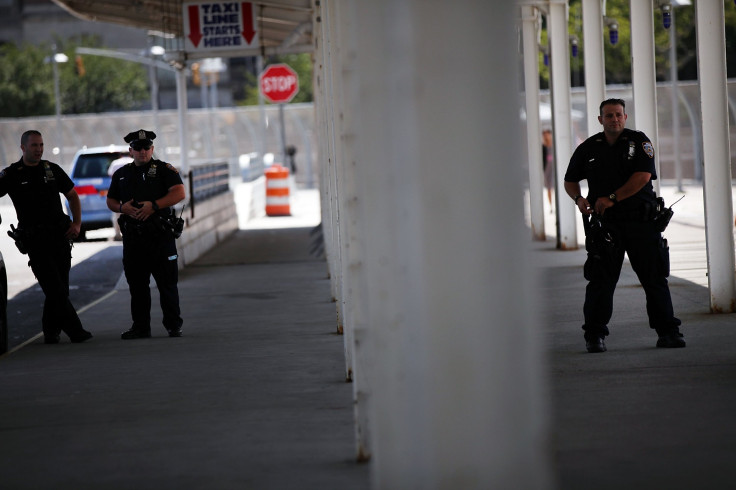 A gay man on Staten Island, New York, said he planned to sue the police in federal court over allegations of civil rights violations. Louis Falcone, just 150 pounds, said cops forced him to the ground and beat him as they yelled homophobic slurs.
"While I was on the ground, I had mud and blood in my mouth," Falcone told the New York Daily News in an exclusive report. "One (of the cops) said, 'Don't let it get on you. He probably has AIDS, the faggot.'"
The incident was captured on video by a neighbor, though no derogatory remarks are audible and much of the film is grainy.
Falcone said he ended up with a broken nose, two black eyes and cuts to his face and body. Pictures posted to the Daily News website show him in the hospital with considerable bruising and bandages.
Cops arrived at the Falcone home after his mother reported her two sons were fighting, though Falcone said they had calmed down by the time the police had arrived. A police spokesperson said Falcone grew "belligerent and uncooperative."
"How can you do that -- four people on one skinny, scrawny little guy?" his lawyer, Eric Subin, asked the Daily News. "They're criminals; they belong behind bars."
Police commanded Falcone to step outside as his dog began barking at the cops, he alleged. On the video, he is seen being forced to the ground.
"Then they're hitting me for no reason," he said. "One puts his knee on my neck. They were all piling on top of me."
Falcone wasn't charged following the incident, which occurred June 19.
The allegations surfaced as police forces around the country continued to receive criticism for a series of recent deaths at their hands or in their custody. Much criticism has focused on what critics say amounted to unfair treatment of individuals in African-American communities.
© Copyright IBTimes 2023. All rights reserved.