Staten Island's Hurricane Sandy Recovery Slowly Progressing 6 Months Later
Hurricane Sandy wreaked havoc across all five of New York City's boroughs, but it may have hit Staten Island the hardest.
The island's southern coast sits almost entirely exposed to the whims of the harbor's tides and its beachfront neighborhoods saw 15-foot waves tear houses from their foundations, killing at least 23 people.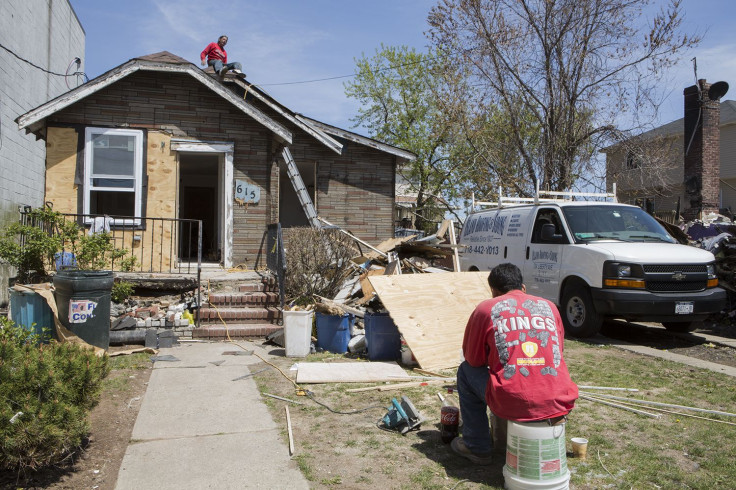 Scroll to the end of this article to view a selection of images of Staten Island's south shore six months after Hurricane Sandy
In the wake of the "Superstorm," Father Capodanno Boulevard, which hugs the shore, looked like a war zone. Sailboats lodged high in trees and piles of splintered wood and rubbish marked places where families once had homes.
Six months later, the tight-knit enclave is still reeling from the storm's impact. Hundreds of homes are still in ruins, and volunteers continue their scramble to help homeowners salvage what's left of their crumbling dwellings.
Yellow Boots
The most visible scars of Sandy have healed -- the boats have been pulled down from the trees, a light-blue house dropped by the floodwaters in the middle of a street has been torn down -- but the situation is still desperate for many Staten Islanders.
Some areas of the island, including swaths of the New Dorp Beach and Orchard Beach neighborhoods, remain without gas and even electricity. The situation there is still so dire that turning the utilities back on is a fire hazard, according to Farid Kader, co-founder of the Yellow Boots volunteer group, which has worked since the storm to help residents recover from its rages.
Kader and his team had hoped to be busy rebuilding homes by this time. Instead, the "really sad" reality is that many badly damaged houses are still awaiting "phase one" work like basic gutting and mold remediation, he says.
"Right now I'd like to say we're in the restore phase, but we still have our team in demolition mode," Kader said while taking a break from working on a two-story house on Midland Beach's Greeley Avenue. "We made a promise to everyone that we wouldn't stop until the demolition is done … We're still doing demolition now."
Though the pace is moving much slower than the Yellow Boots team would like, their work is having a real impact.
Kader estimates that despite the fact that he and his crew haven't received a dime of government funding, they have successfully gutted and demolished 1,300 houses, installed Sheetrock in 500 more, and for several months they've been tackling the dangerous, dicey task of mold remediation in water-logged homes.
Hope Wanes
For residents left in limbo after the storm, the long wait is even more excruciating. Some of the families' insurance providers have refused to pay them out, or continue to delay payments. Some parents still live in hotels, worrying about how to clothe and feed their kids while they wait for aid to trickle down.
And some, like 73-year-old veteran Larry Thaten, a Staten Island native who was repairing a roof himself on a Midland Avenue building on Tuesday afternoon despite his age, are left with little to no hope that things will ever recover.
Thaten's two small bungalows near the water along Staten Island's south shore were both wrecked by the storm. He doesn't have the money to restore them, and he can't even sell the property they're on unless he takes out a loan he can't afford -- just to tear down the one he says the city refuses to demolish. To make matters worse, he has to pay taxes on the decimated property until he figures out a way to unload it on an investor.
"There was at least 20 feet of water that came through … It's a total disaster down there. I had a church group come in and they wouldn't even touch anything," he said. "All my friends down here, they're rebuilding because they didn't get hit as hard as us. I really don't want to lose everything."
As time drags on and mold growth begins to accelerate with the warmer spring temperatures, many more people will face similar situations as government and insurance aid stalls far from the briny sands of Staten's south shore communities.
Moving Forward
Some Staten Islanders, however, have been lucky enough to get payouts from either insurance providers or the government, and they have been able to hire contractors to help them get their lives back to normal.
The construction industries are booming in Staten Island, offering a minor economic bright spot amid the devastation, indicating that some islanders are finding ways to move forward.
The sounds of power drills, circular saws and nail guns pierce the air across wide sections of the borough as workers like Michael Gonzalez, a foreman at local outfit JLBP Construction, take on the difficult task of helping rebuild entire districts that were washed away in October.
Gonzalez was working on a small home on Wavecrest Street in New Dorp Beach Tuesday afternoon, getting the second floor ready for the hotel-bound family that owns it to move back in while work continues on the ground floor.
"To come down here and work, it was pretty hard, seeing how they were living," Gonzalez said while standing just inside the doorway of the home's stripped-down interior. "There's a lady down here … she lost everything. She lost her cat, she lost her wedding pictures. You really don't understand until you're working down here."
But Gonzalez has worked long hours nearly every day since Sandy hit, giving up special occasions and much of his personal time in order to make a living by helping his fellow Staten Islanders recover. He even worked on New Year's Day to install a shower in a woman's house that he had labored to finish in time for her to move back in by Christmas.
Gonzalez said that though things are slowly improving, his company has only been able to work on a couple of homes since the storm, as it takes upward of two months for his small team to fully restore a home. He believes it will take two to three years before the affected communities are back to anything resembling what they were before the deluge. But he says Staten Island will never be quite the same.
"It was a disaster," he said. "The most devastated in New York. They knocked a lot of houses down. You see an empty lot, that was a house."
The Brown Cross
From Midland Beach and New Dorp Beach all the way to Orchard Beach and Tottenville, the devastation remains, and it festers, though neighbors are doing everything they can to help one another.
Yellow Boots -- the amalgamation of the Yellow Team and Boots on the Ground, two volunteer groups that emerged from the wreckage of Sandy to help with the recovery -- is just one of several groups whose members have dedicated themselves to restoring a sense of normalcy, a "new normal" in Kader's words, to their home borough.
The Brown Cross is another such group. Named for the color of the dirt that covered the dozen-plus off-duty police officers, firefighters, Marine reservists and others who made up the initial Brown Cross cadre in the days immediately following Sandy, the Brown Cross has for months joined forces with the Castleton Corners neighborhood's Movement Church to assist residents hit hard by the storm.
The Brown Cross too has worked to "muck out" homes, clear debris, demolish their interiors and keep them from deteriorating further as they await restoration. But the crew has also focused its efforts -- as have groups like the Yellow Team -- on providing basic life necessities, from clothing and food to shovels and toiletries, to the hardest-hit residents.
Great Kills resident Frank Recce has been with the Brown Cross from the start. He says that in recent months support for his group has stagnated, and they are struggling to keep their operations going full-steam amid a drop-off in donations and volunteers.
"As time goes on, people think everything's gone back to normal, and it has somewhat, but not for the people who were hardest hit. About a month ago we were going down to houses in Fox Beach and Midwood that were literally untouched six months later," Recce said. "People forget, but we can't. These victims can't be forgotten."
Though there have been heroic contributions by many generous and compassionate people who have taken on the monumental task of helping the community recover, he wishes the government and insurance companies could expedite the disbursement of money to homeowners impacted by Sandy.
"You come down and do the work and go in these houses and hear people talk about how they don't have the funds, FEMA isn't coming through, insurance isn't coming through. It's just sad," he said, adding that, "If you don't have the money, you don't have the money. If there's not volunteers, if you don't have a big family, if you're elderly, you're stuck."
And that's where groups like his come in -- they represent a valiant effort to plug up the cracks that so many Staten Islanders have fallen through.
Tempered Optimism
As the long winter dragged on, a sense of resignation and hopelessness descended on many of the volunteers and the victims. But Staten Islanders say that the mood is finally softening.
"Everything seems to be looking up, and a lot of people are being very helpful," Gonzalez said. "It's a big effort."
Despite his frustration with the slow pace of recovery and the lackluster response by the government and the insurance industry, Recce agrees that the borough will recover over time. For now, he takes solace in the generosity of the people he sees making it their mission to help Staten Islanders in need.
"Compared to six months ago, it's a lot better," he said while standing in front of Movement Church, run by Pastor Steve Martino, who has led massive recovery efforts across the disaster zone. "As long as people like Pastor Steve keep doing what they're doing, that's what matters."
Kader shares many Staten Islanders' growing sense that there is light at the end of the tunnel. But Sandy's psychological scars remain as he confronts the reality of what a new "normal" may mean for him and his community.
"The morale's coming back," Kader said. "There was a dip in morale in February and March … but it's coming back." He quickly tempered his optimism with a dose of post-Sandy realism. "We're only a few months away from hurricane season. You realize that? It's only three months away. So a lot of people are scared."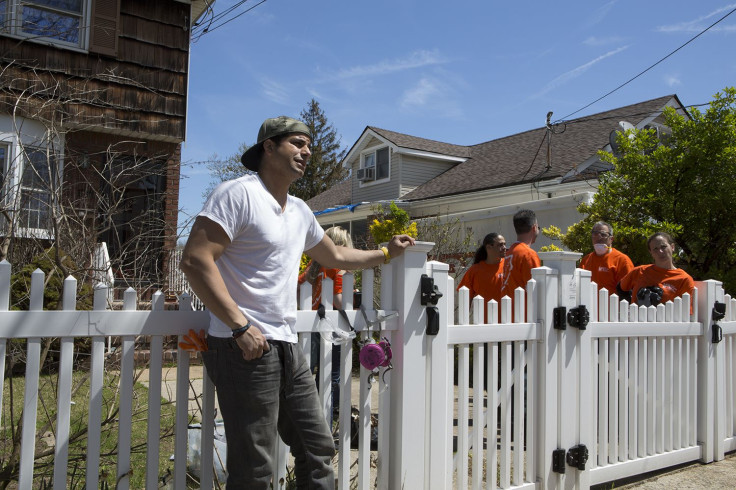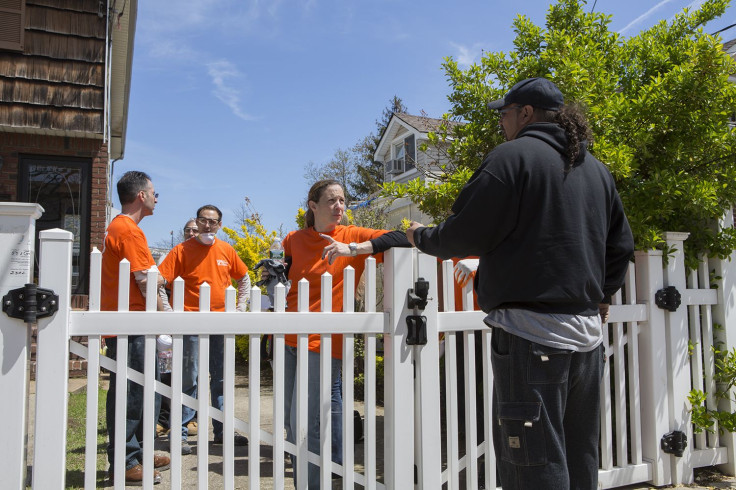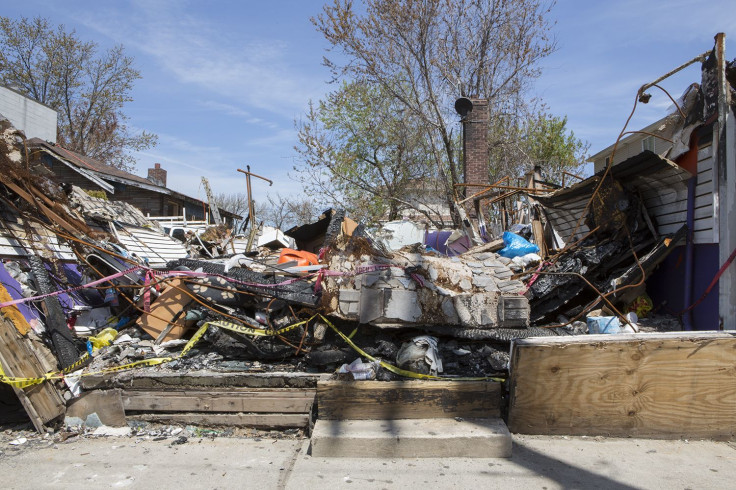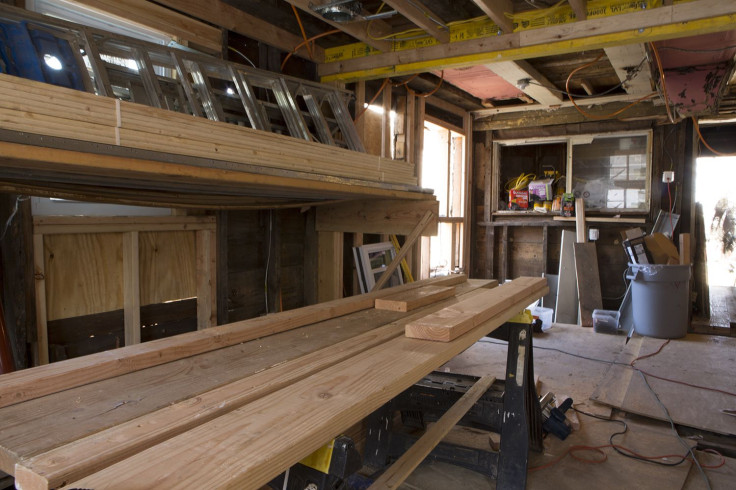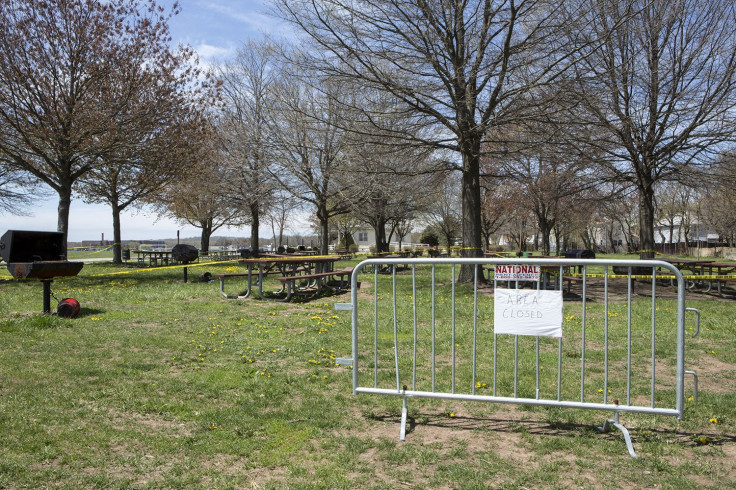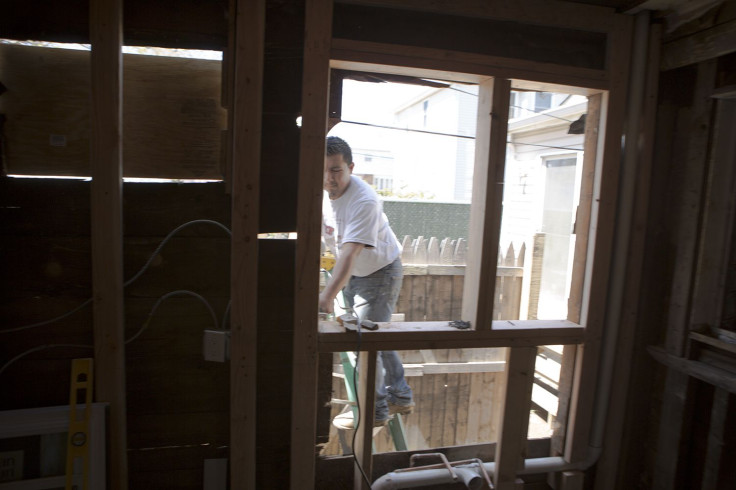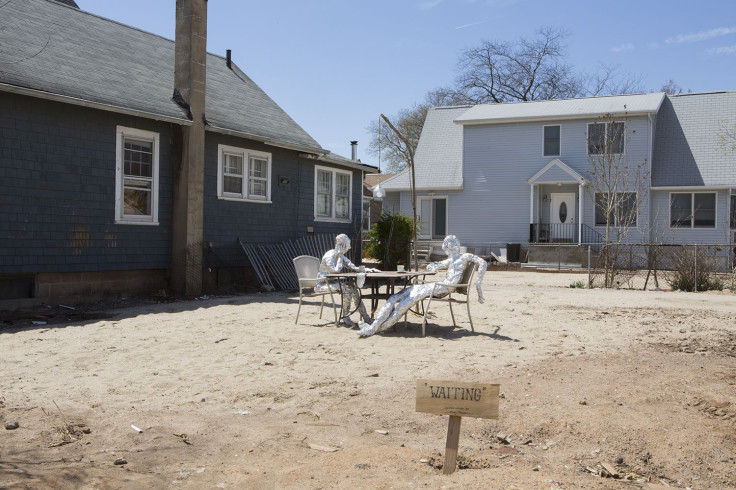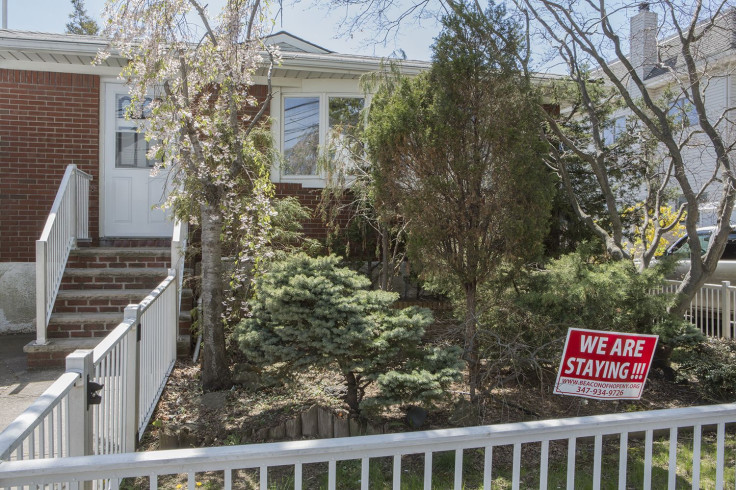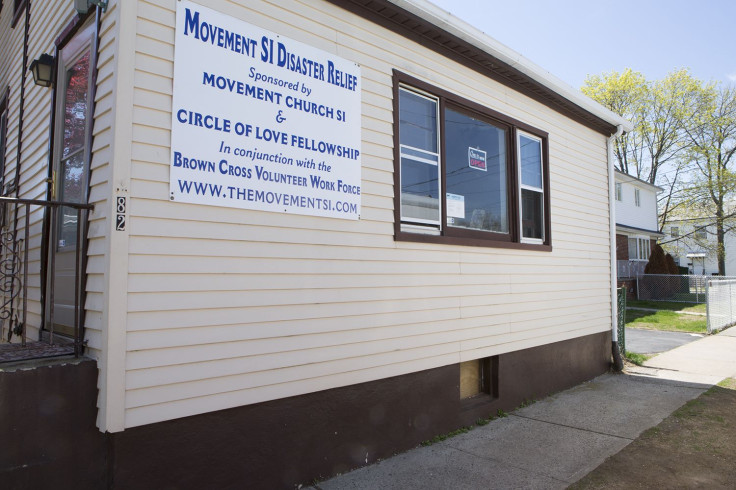 FOR FREE to continue reading
✔️ Unlock the full content of International Business Times UK for free
offer available for a limited time only
✔️ Easily manage your Newsletters subscriptions and save your favourite articles
✔️ No payment method required
Already have an account?
Log in
© Copyright IBTimes 2023. All rights reserved.