Steelworkers Fight To Preserve Benefits In Labor Negotiations As Steel Companies Eye Cost-Cutting Solutions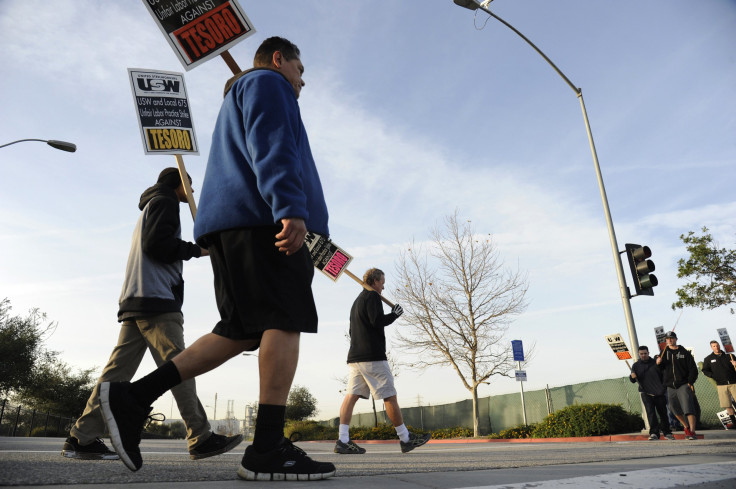 Steelworkers at two of the nation's largest steel companies are preparing to fight to preserve their salaries and benefits in rallies this week as their employers attempt to cut costs during a renegotiation of labor contracts. The contracts, which expire Sept. 1, cover salaries and benefits for more than 17,000 U.S. steelworkers, but the high-stakes talks will take place amid a downturn in the steel industry that has put workers on the defense.
The United Steelworkers union is launching a week of rallies at sites across Pennsylvania, Ohio, Minnesota and Michigan to support members at U.S. Steel and ArcelorMittal USA LLC. The companies have struggled to maintain the scale of their operations throughout the first half of 2015 following a 20 percent drop in steel prices since the start of the year.
"The overall weakness that the steel industry is facing is the biggest factor in the negotiations. There's not a lot of incentive for the companies to give in," John Delaney, an expert in labor relations at the University of Pittsburgh, told the Pittsburg Tribune-Review.
ArcelorMittal, the world's largest steel company, told investors earlier this month it did not expect to grow its market share at all this year. Meanwhile, U.S. Steel sustained a 34 percent decline in revenue in the last quarter and warned more than 9,000 workers earlier this year they may be laid off.
To soften the blow the price drop has dealt to their bottom lines, both companies are asking workers to pay healthcare premiums. ArcelorMittal wants employees to pay about $150 a month for individual coverage and $250 a month for family coverage, the Wall Street Journal reported. The company has also proposed a wage freeze and some cuts to compensation.
But USW said a "temporary downturn" in the steel market shouldn't shortchange workers for the next three years, which will be the term of the new contracts. Workers also protest Mario Longhi, CEO of U.S. Steel, received a $7.6 million bonus this year.
© Copyright IBTimes 2023. All rights reserved.