Stella Artois Cidre: Anheuser-Busch Inbev Releases New Drink Into Surging US Cider Market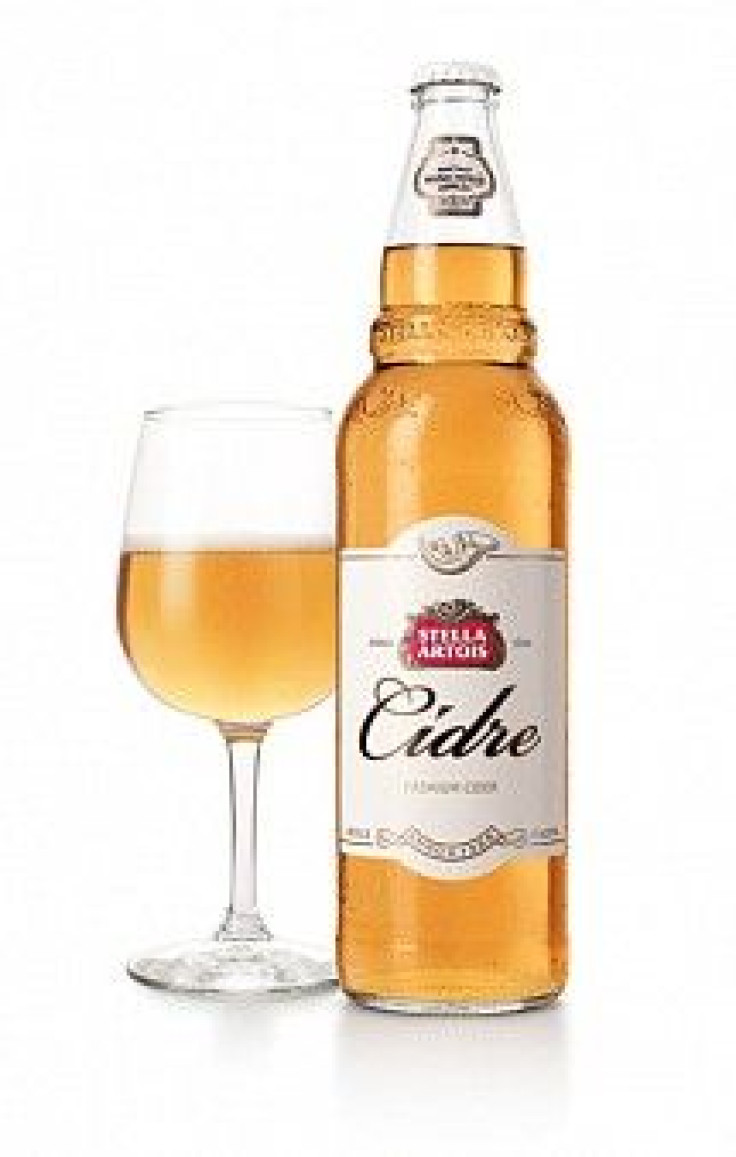 With summer right around the corner, Belgium's Anheuser-Busch Inbev NV (NYSE: BUD) is hopping on the cider bandwagon with its new brand extension, Stella Artois Cidre, (pronounced CEE-dra).
The offering, which is an extension of its existing brand, Stella Artois, is a distinctive European-style cider made with apples handpicked from wine-growing regions, the company said. It will be available for purchase Monday in 26 U.S. states, with further expansion possible in 2014.
While alcoholic ciders have experienced a significant boom in the last year within the craft beer market, Adam Oakley, vice president of import, craft and specialty brands at Anheuser-Busch, said the cider category is seeing 110 percent growth in the United States and this new brand helps to meet the growing demand for premium ciders with a more complex taste profile.
"Stella Artois Cidre is designed to be savored and is very different from sweeter, domestic U.S. ciders," Oakley said in a statement. "Stella Artois Cidre has the potential to change people's perceptions of cider here, offering a refreshing alternative to white wine."
But as ciders are typically most associated with craft beer more than anything else, that is apparently not what Anheuser-Busch is going for with its new drink.
"We did some research, and about three quarters of the volume that we tested with Cidre would be coming outside of the beer category," Rick Oleshak, director of Stella Artois in United States, told CNBC. "So maybe 26 or 27 percent of volume could potentially come from within the beer space, but everything else would be coming heavily within wine and even some within liquor and spirits."
Stella Artois Cidre will be fermented in Baldwinsville, N.Y., using apples picked from wine-growing regions in North and South America. At 4.5 percent alcohol by volume, Stella Artois Cidre is available in two types of packages -- four-packs of 12-ounce bottles and single, 24-ounce bottles.
© Copyright IBTimes 2023. All rights reserved.