Stephen Colbert Super PAC Approved by FEC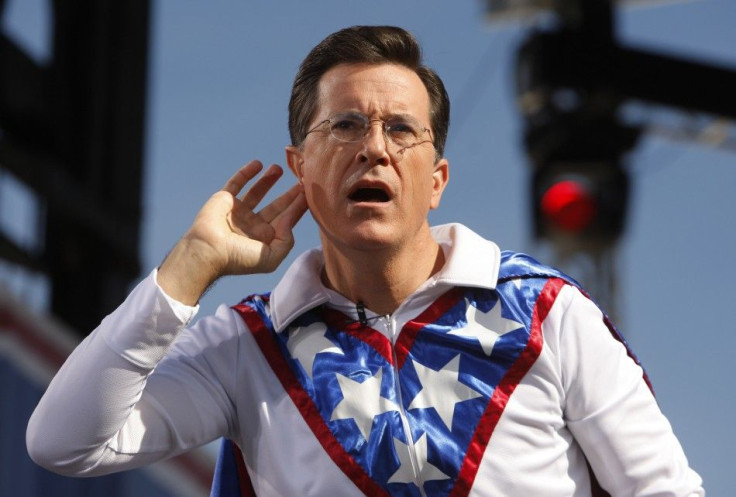 Stephen Colbert has won the right to use his television program to raise money for a Political Action Committee, a development that vindicates his satirical campaign but could have large implications for campaign finance reform.
The Federal Election Commission Thursday voted 5-1 to approve Colbert's political action committee, granting him a media exemption to use the resources of Comedy Central's parent company Viacom -- including staff and airtime for commercials -- without disclosing it.
Colbert had joked about creating a Political Action Committee on his satirical television show in an effort to highlight the fact that campaign finance laws allow media organizations to report and comment on campaigns and endorse candidates without filing and disclosure requirements. He told his audience that You, the Colbert Nation, could have a voice in the form of my voice shouted through a megaphone made of cash.
He succeeded, but campaign finance reform watchdogs warned that the precedent could further blur the line between media personalities and politicians. They point to Fox News employing commentators such as Mike Huckabee and Sarah Palin who were considered possible Republican candidates for president - Palin has not decided whether she is running for president 2012 or whether she will remain a Fox commentator.
Obviously Mr. Colbert is playing this for humor, said Lisa Gilbert of Public Citizen. But I'm not sure if he intended these far-reaching consequences.
Former FEC chairman Trevor Potter helped Colbert file his request with the FEC, and said he did so in part to clarify the laws regarding disclosure requirements for PACs.
Because it's Mr. Colbert, the request has elements of humor in it, Potter said. But the question we are asking is a serious one. The Super PAC needs to know how to report its activities.
© Copyright IBTimes 2023. All rights reserved.